No one should die like this
Written by Sushmith

Published in

People
Comments::DISQUS_COMMENTS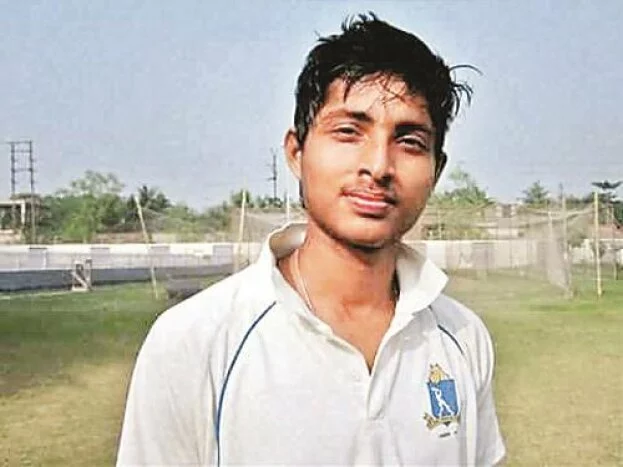 Even as the cricket fever is high with ongoing IPL matches, shocking demise of budding cricketer Ankit Keshri has left cricketing world numb.

Keshri was a promising young cricketer from East Bengal and was playing against Bhowanipore on the fateful day. In what can be considered a cruel twist of fate, Keshri was not a part of the playing XI and was the 12th man of the side in the fateful match. He came to replace Railways Ranji all-rounder Arnab Nandi, who had taken a break.

Ankit was fielding at sweeper cover. He rushed to take the high catch as left-arm pacer Sourav Mondal too ran on his follow through. Both collided in a freak accident due to which the knee of Saurav hit Ankit's neck and chest and he fell on the ground unconscious, blood sprouted out of his mouth.

Former Bengal spinner Shivsagar Singh and batsman Anustup Majumdar rushed to attend him.

Shiv Sagar, in fact, tried the mouth to mouth resuscitation by giving him CPR (Cardiac Pulmonary Resuscitation) after which he started breathing again. He was then taken to the Nightingale nursing home.

But he could not be saved. On Monday Ankit breathed his last after massive cardiac arrest.

The cricket fraternity and the supporters of the game are mourning the death of Ankit.

We have read about players losing life after hit by a ball while batting or fielding. But Ankit's case was different he was died in a freak collision.

Cricket has improved a lot in these years. The technical aspect has taken a sky leap with the involvement of various technologies for keeping tab on onfield developments. But these kind of human errors are cannot be averted by technologies. For that players need to converse while going for a catch or fielding.

We have seen some freak collision on ground while trying to grab the ball. The communication gap between the players leads to these kind of online mishaps. Ankit's life was definitely be saved if one of the two players had opened their mouth and stopped each other from going for the catch. We hope the cricketers will take some lesson from this incident and make sure next time when they go out in the middle to play watch out before rushing for a catch.
Tagged under
Ankit Keshri
Death
Cricket
Related items
Line man dies due to electric shock in an electrical pole
Blogger hacked to death in Bangladesh: Fourth case in six months
Child and Woman die in an accident during police inspection
Sajipa Munnur attack victim dies in hospital