Cop injured in policemen fight
Read 311 times
Comments::DISQUS_COMMENTS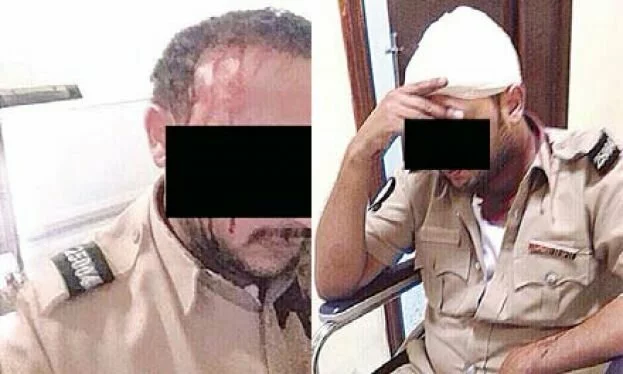 KUWAIT: A police guard posted at the Interior Ministry in Sabhan was stabbed by one of his colleagues on duty and was injured in the head and neck. He was rushed to Adan Hospital for treatment, as surveillance cameras documented what happened. The policeman was surprised by his colleague attempting to use a stinger on him, but he failed several times, so he went back to his car to bring a knife which he used in the stabbing.
Policemen called an ambulance which took him to the hospital. The attacker was taken to Sabah Al-Salem police station where he was detained. The victim said there were no problems between the two, and his actions were a surprise.

Building fire
Fire broke out in a Riggae building. The fire started on the ground floor which contained wood and carpentry material, then spread to the first floor. Industrial Shuwaikh, Ardhiya and technical rescue centers rushed to the building, which was evacuated quickly. No injuries were reported.

Hand freed
Firemen freed the hand of a student from a table in her classroom in a Farwaniya school. The hand was stuck in the metal frame, which was cut to get the hand out. No injuries were reported.