30 arrested in 'debauchery' raid in Kuwait
Read 166 times
Comments::DISQUS_COMMENTS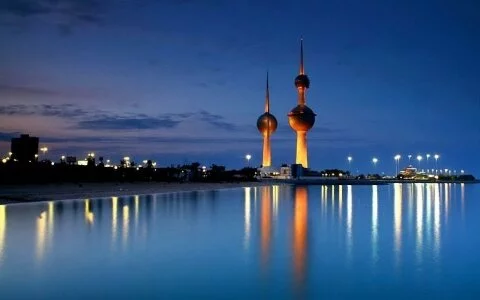 Manama: Security authorities in Kuwait have arrested 30 people, including 20 young women, for "engaging in acts of debauchery" at a party.
The revelers who included 13 Kuwaiti young women, met at the party venue in Kuwait City after they received discreet invitations through their smartphones, a security source told local daily Al Rai.

However, the partygoers drew attention to themselves as they played loud music while dancing and drinking and engaging in acts of debauchery, the source added.
The police, alerted about the "loud music and suspicious activities", most likely by the disturbed neighbours, raided the premises and managed to arrest the revelers despite attempts by some of them to flee the place.
 
"The police managed to arrest the 30 people and to seize bottles of wine. It was obvious that immoral acts were taking place at the party," the source said. "All the suspects were taken into custody pending further investigation. The legal measures will be applied."
Under Kuwait's laws, alcohol is banned and cannot be imported, manufactured or served.

In May last year, a police raid of a "drunken party" in the south of Kuwait led to 76 arrests in a case that has stunned the local community.
The men and women were booked on charges of illegally possessing bottles of alcohol, drinking in public, engaging in "depraved activities" and cross-dressing.
The police, tipped about the chalet party, used a search warrant from the public prosecution to enter the premises.

"The police found semi-naked men and women dancing to loud music and they all seemed completely drunk," a security source said at the time. "The police promptly covered their bodies and took the 76 men, women and [cross-dressers] to the investigation directorate where they were charged," the source who was not named by the Kuwaiti media said.
Attempts by several people to intercede on their behalf to release them and allow them to go home were resisted by the police upon instructions by their chief, the source added.
"Some of those who were booked had been arrested in similar cases before and they had been made to sign pledges that they would not engage in illicit activities," the source said.
Related items
Three arrested in the murder case of Nasir from Sajipa
Murder attempt of bakery owner: Three accused arrested, three still at large
Gang of thieves arrested in Puttur: Gold worth Rs. 2 lakh recovered
Mysuru district police have nabbed seven highway dacoits