Parliament vows national unity as Kuwait participates in military operations
Read 134 times
Comments::DISQUS_COMMENTS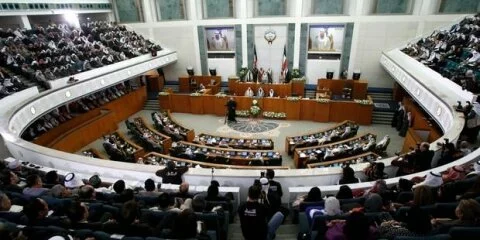 Manama: A Kuwaiti lawyer has been held after posting tweets deemed offensive by the local security authorities.

Investigations with Khalid Al Shatti will be related to abusing the authority of the Emir, attacking Saudi Arabia and putting at risk relations between Kuwait and the Saudi kingdom following his tweets against the participation of Kuwait in the military operations to restore legitimacy in Yemen.

Al Shatti would also face charges of attempting to undermine the morale of the Kuwaiti army by showing sympathy with Al Houthis against whom Kuwait is engaged in a Saudi-led military operation in Yemen. Al Shatti praised the military capabilities of the Al Houthi Ansar Allah Movement and alleging that its members will amaze everyone with their prowess, local daily Al Seyassah reported on Thursday.

Al Shatti, a former lawmaker, harshly criticised the operations and reportedly tweeted that 14,000 Houthis had registered to become suicide bombers.

The investigation authorities also summoned Salah Al Fadhli, a writer and academic, after he posted tweets referring to the support by the Gulf Cooperation Council (GCC) to the Yemeni former president Ali Abdullah Saleh for 30 years before taking action against him.

Several lawyers have filed a complaint with the public prosecution against Kuwaiti professor Abdullah Al Nafisi for alleged comments against the Shiite sect and breaking the national unity law by attacking Shiites who criticised the military operations in Yemen.

Kuwait had warned against using the military operations in Yemen to cause divisions within the country mainly along sectarian lines.

Parliament Speaker Marzouq Al Ganem on Wednesday stressed on national unity, saying lawmakers would not allow anyone to sow seeds of discord or divisions and rejected all forms of mistrust in any of the society's components.

Al Ganem who chaired a meeting between the government and 33 lawmakers devoted to the latest political, military and security developments in the region with a focus on Yemen, said several ministers gave briefings to the parliament.

The military officers gave a presentation on the military developments in Yemen and on the character of the Kuwaiti aerial participation in the defensive operations in Saudi Arabia.

"The participants stressed the significance of reinforcing the domestic front and consolidating national cohesion politically and socially," Al Ganem said. "They also highlighted the need to stand together behind the directives of the Emir on protecting the higher interests of Kuwait."

The Speaker said the parliament and the government were proud of the army as its members assumed their defence duties in all areas.

Last week, Al Ganem said the participation of the Kuwaiti air force in the military operations in Yemen was in accordance with the Gulf Cooperation Council (GCC) joint defence treaty and that it did not conflict with the Kuwaiti constitution.
Related items
120 killed in Yemen in airstrike led by Saudi
Crorepati beggar with Rs 10 crore in bank account arrested in Kuwait
Shiite mosque bombing: Kuwait arrests suspects
Hadi loyalists seize Saudi border crossing in Yemen