Homes, Cars To Be Searched For Weapons, Wanted People
Read 264 times
Comments::DISQUS_COMMENTS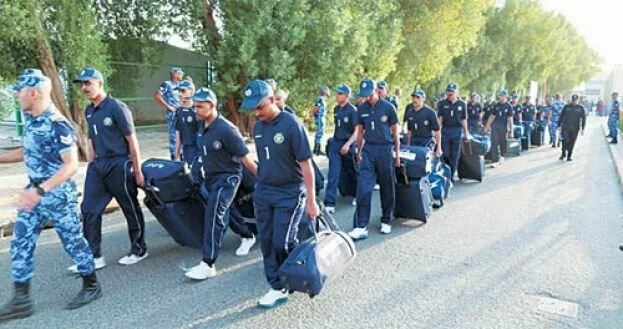 KUWAIT CITY, Oct 16: The Interior Ministry is preparing a new law that will give power for the security authorities to inspect suspect houses and cars to search of weapons and people wanted by law, reports Al-Shahed daily. According to reliable sources, the decision was taken after Kuwait became a victim of several armed robberies and murder attempts in addition to indiscriminate firing in the air particularly during wedding celebrations in violation of the law. The same sources said the Ministry of Interior has shortlisted several residential areas where the security authorities plan to carry out inspection of homes, particularly in Sulaibiya and Taima. These two areas have witnessed incidents during which guns were used.
Focus on companies: The Ministry of Commerce and Industry has begun taken action against companies which are caught attempting to smuggle oil derivatives outside the country, reports Al-Shahed daily. The daily added, a call has been issued to the ministry to disclose the names of the companies of not only who smuggle out of the country subsidized diesel, but also people who import foodstuffs unfit for human consumption. Meanwhile, it has been reported several influential people are exerting pressure on the authorities to close the issue of companies caught smuggling diesel and those trading in inedible foodstuffs to protect their interests.
Police nab thieves: Police have arrested two people for committing several thefts using a stolen car, reports Al-Shahed daily. The suspects were arrested at a police checkpoint in Hawalli. The daily added, the men reportedly tried to run over a police officer in a vain attempt to escape. Police have also seized from the suspects a handbag belonging to a Filipina, in addition to drugs and tools used to commit thefts.
Actor's account hacked: Personnel from the Cyber Crimes Department have arrested a 22-year-old Kuwaiti for hacking the account of a renowned Kuwaiti actor on the social media and attempting to use it in swindling people, reports Al-Shahed daily. The arrest came after the actor filed a complaint against a hacker. The incident happened when the actor was outside the country. The suspect has been handed over to the authorities.