2015 packed with amazing celestial treats
Read 297 times
Comments::DISQUS_COMMENTS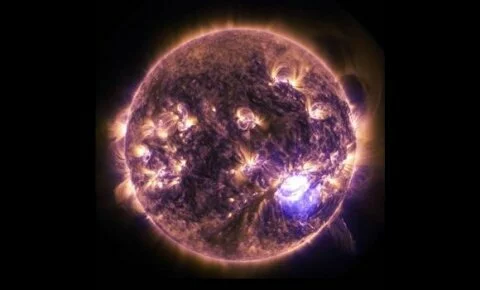 Several amazing astronomical treats are likely this year, starting with a meteor shower on Saturday, an astronomer said here on Thursday.

This would be followed by solar and lunar eclipses, and planets moving in unusual patterns later in the year, said Zaki Al-Mostafa, a Saudi professor at the national astronomy center of the Riyadh-based King Abdulaziz City for Science and Technology.

"The light show is set to happen after midnight Saturday and the early hours of Sunday," said Al-Mostafa. Stargazers would not need telescopes or binoculars to see it, just a clear and dark sky.

The Quadrantid Meteor Shower is an above average shower with up to 40 meteors per hour at its peak, he said.

Other events include Venus and Mercury coming closest to each other on Jan. 11, which is a rare phenomenon.

A tight triangle would also be formed by the moon with Mars and Venus on Feb. 10. "The moon will appear in front of Uranus the next day, which would be the first occultation of the moon for the year," he said.

In addition, a total solar eclipse would occur on March 20 this year, followed by a total lunar eclipse on April 4, said Al-Mostafa. There would also be meteor showers on April 22 and 23 and a full lunar eclipse on Sept. 28.

An interesting event this year would be the arrival on Pluto on July 14 of the New Horizons spacecraft from the NASA (National Aeronautics and Space Administration). Launched on Jan. 19, 2006, this will be the first spacecraft to visit Pluto.

"New Horizons will give us our first close-up views of the dwarf planet and its moons," said Al-Mostafa. After passing Pluto, the spacecraft will continue on to the Kuiper Belt to examine icy bodies at the edge of the solar system.

Meanwhile, the NASA astronauts onboard the International Space Station celebrated New Year a whopping 16 times, according to reports. The Expedition 42 crew are orbiting earth at about 28,163 km per hour, said a report released by the US space agency on Thursday.