Al-Jasser: Slide in oil price could lead to review of five-year plan
Read 134 times
Comments::DISQUS_COMMENTS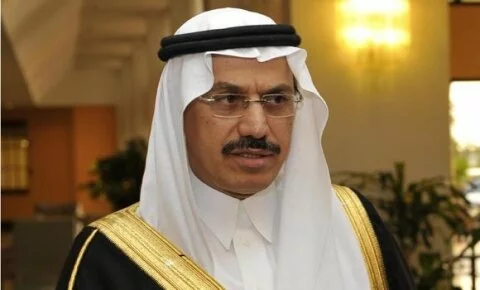 Minister of Economy and Planning Mohammed Al-Jasser has said that the government will review the current five-year development plan if oil prices continue to fall affecting revenue to finance the planned projects.

"We are following oil market developments. Making changes to the five-year plan is possible if the oil price plunge demands that. Every year we make a review of the plan," the minister said addressing an event in Riyadh.

He refuted accusations that the government was not following the five-year plan. "It is not correct to make accusation that government agencies do not follow the five-year plan prepared by the state," he added.

Al-Jasser emphasized that falling oil prices, which declined more than half from $115 per barrel to $57 during the last six months, would have a negative impact on development projects.

Referring to agricultural census, he said agriculture, fisheries and forests contribute 5.3 percent of the nonoil gross domestic product (GDP) of the private sector. "The current 10th five-year plan aims to increase the sector's contribution to the GDP by 1.4 percent," he added.

He said the value of the sector's GDP contribution would increase from SR49.7 billion in 2014 to SR53.4 billion in 2019. "The current five-year plan aims to increase the sector's contribution to the total GDP by 1.7 percent by adopting modern agricultural and irrigation methods," he said.

Al-Jasser stressed the importance of agricultural census to collect information required for future development plans.

"We have completed all preparations for the census," said Abdullah Al-Batil, director general of the General Statistics Department, adding that it would help collect information related to agricultural products, livestock, agricultural machinery, irrigation and use of water and energy for the purpose.

Al-Batil said the agricultural census would be carried out in March, adding that more than 2,000 employees have been trained for the purpose. Workshops will be conducted on feeding information electronically, avoiding mistakes and applying modern techniques to follow up on field work.