80 labor violations detected
Read 264 times
Comments::DISQUS_COMMENTS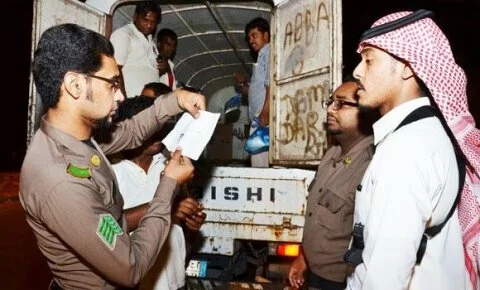 Inspection teams from the Labor Ministry arrested 80 violators of the work and residency regulations at Al-Khumrah warehouses. The violations included employees working in professions not stated on their work permits, working in positions meant for Saudi nationals and facilities failing to comply with the required Saudi percentage of employees.
The inspections which lasted five hours were conducted following recent media reports indicating low health and safety levels at the warehouses.
The ministry shut down one establishment which failed to provide safety equipment to protect workers from hazardous work conditions. Individuals in violation of the labor laws were handed over to relevant authorities for further investigation and deportation where necessary.
Tagged under
Saudi Arabia
Labour Violation
Related items
Saudi Arabia executes four men
Pakistani man abusing PM Modi and Indian Army goes viral
5-year resident identity card for expatriates in October
Mr. Rajesh Kumar unanimously re-elected as President of KWAR.