Auto racetrack in EP planned
Read 266 times
Comments::DISQUS_COMMENTS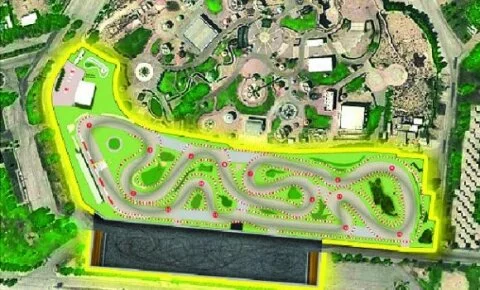 The Grand Prix Racing Company (GPR) has signed contracts for the construction and development of an auto racetrack at King Fahd Park.

Executive Manager of the company, Musa'ed Al-Khuwaiter, said that the land in King Fahd Park covering an area of 20,000 square meters had been allocated for auto racing to be completed by the end of 2015.

GPR has begun to prepare its own schemes with the cooperation of a specialized Emirati company to establish a world-class racing circuit, which will be the first to be accredited by Go-Karting Union in the Kingdom.

Al-Khwaiter said, "The company will achieve investments worth more than SR15 million in three stages which will include the infrastructure, the track and the main buildings."
He said that the automotive sector and its activities have drawn a lot of interest among companies so huge investments have been made in it.

"The establishment of local and foreign races provides the required momentum for companies to increase their investments in this sector," he explained.

Auto companies consider these initiatives as a distinctive opportunity to show their models through displaying specialized racing circuits.

Al-Khuwaiter said that auto racing tracks will contribute to the market movement in all related sectors, including car tires, fuel, mechanical services and oils.

These investments will push the private sector to participate in the development of tracks dedicated to racing and other activities.

Al-Khuwaiter pointed out that specialists have been commissioned to draw the tracks to be delivered during the first quarter of this year, indicating that the park district will witness a new start through the events that will take place attracting more investors.

"The automotive sector in the Kingdom has achieved several milestones during the past three years," added Al-Khuwaiter, indicating that the race aims to support the automotive sector in the province, and the social responsibility activities of the Traffic Safety Committee to provide guidance for safe driving.