Twenty cooking gas stations shut Jeddah
Read 286 times
Comments::DISQUS_COMMENTS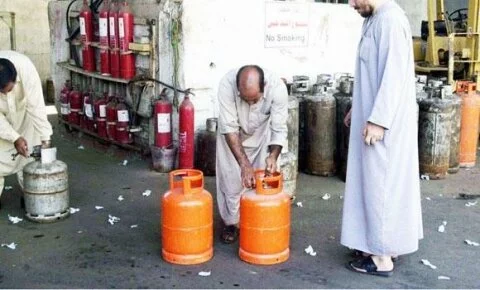 More than 20 cooking gas stations have been closed in Jeddah over the past month for violating safety regulations. This was revealed by director of the Civil Defense in Jeddah Salim Matrafi recently.

He said that the role of the Civil Defense is to verify that all warning systems and automatic and manual fire extinguishers operate efficiently and that all systems related to unloading cooking gas cylinders from trucks are in order.

The Civil Defense has recently intensified its inspection of fuel stations on the directives of Jeddah Gov. Prince Mishaal bin Majed to ensure that safety regulations are being applied. However, a number of gas stations continue to use old meters, which many citizens see as easily manipulated by employees for fraudulent purposes.

Arab News visited a number of cooking gas stations in Jeddah to find that employees were often misquoting prices and scamming customers in broad daylight.

"Gas stations need to be monitored closely and the Ministry of Commerce and Trade and the municipality should verify the type and quality of cooking gas being sold," said Sami Almalfi.

Abdullah Al-Zahrani and Khalid Mohammdi praised the efforts of the Civil Defense, but said that there should be further action taken regarding the use of old machines and meters to eliminate the incidence of fraudulent practices.
Related items
Saudi Arabia executes four men
Pakistani man abusing PM Modi and Indian Army goes viral
5-year resident identity card for expatriates in October
Mr. Rajesh Kumar unanimously re-elected as President of KWAR.