450 illegal expats held in Riyadh
Read 183 times
Comments::DISQUS_COMMENTS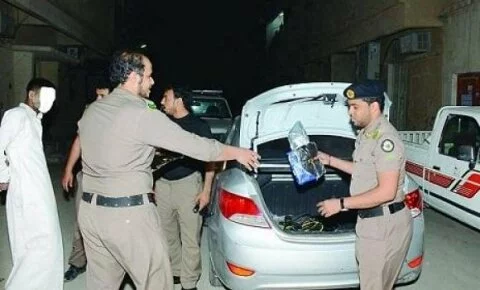 Police arrested 450 illegal workers, including 19 wanted men, during a three-day period from Wednesday.
On a directive from Riyadh Gov. Prince Faisal bin Bandar, police and other law-enforcement authorities raided a number of places to apprehend illegal workers.
According to Riyadh police, the raids were carried out in four districts: Manfouha, Deerah, Shumaisi and the Industrial Zone.
During the operations, 200, 100 and 150 illegal workers were arrested on the first, second and third day of the raids, respectively.
A police officer said the majority of those arrested were Yemenis and Ethiopians.
Police found the illegal workers on construction sites, in abandoned buildings and public malls and along sidewalks. Those arrested were mainly Umrah/Haj overstayers and runaway workers.
In one instance, the police broke down the door of an apartment when those inside refused to open it.
"Most of the expatriates detained worked as drivers, construction workers, vendors and in a variety of other jobs," the officer said. Some of the arrested had expired residency permits.
The Ministry of Interior earlier advised all illegal expatriates in the Kingdom to keep their work and residency status updated following the end of the amnesty period on Nov. 1, 2013, or leave the country.
The officer said those arrested would be investigated and liable to fines and deportation depending on the nature of their cases.