Saudis bid farewell to outstanding journalist
Read 226 times
Comments::DISQUS_COMMENTS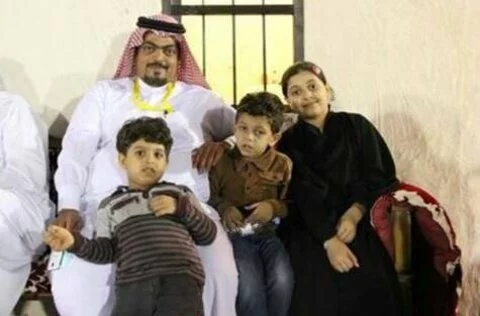 Manama: Saudi journalist Mohammad Al Thubaiti who often tweeted warnings against medical errors and died reportedly from a medical error has been buried in the Eastern Province city of Dammam.
Saud Bin Nayef, the Governor of the Eastern province Saud Bin Nayef was among the mourners who attended the highly emotional funerals on Wednesday afternoon.
Several media figures were also present at the Dammam graveyard for the funerals of their colleague who passed away on Tuesday after more than two weeks in coma.
His family said they would press for justice.
 

"We never thought that an intervention as simple as removing abscess from his foot would cause his death," Salman Al Thubaiti, his brother, said.
The procedure took place under anesthesia at a hospital in Dammam in Eastern Saudi Arabia.

The family believes that a member of the medical team failed to position an oxygen device on the patient for nearly 10 minutes after the operation, resulting in a cardiac arrest, coma for more than two weeks and subsequently death, Saudi news site Sabq reported on Wednesday.

Salman charged that the negligence of the hospital caused a six-hour delay in transporting his brother to King Fahad Specialised Hospital.
"We were shocked to discover there were no drivers for the ambulances," he said. "Hospital officials looked for them before seeking assistance from them before they called the director. A driver was eventually found. We later had an issue with the X-ray records. We now want the rules and regulations to be implemented and justice to be done," he said.

A committee of consultants set up to look into the case has reportedly finished its investigation and referred the conclusions to the public prosecution.
Khalid bin Mohammad Al Shaibani, Director General of the Eastern Province health department, said that a travel ban had been imposed on the doctor treating the patient.

Media figures in Saudi Arabia offered their condolences to Mohammad's family and paid tribute to the journalist who had regularly posted tweets warning against medical errors.
Several comments praised his initiative to use the society section of his newspaper, Al Yawm, to help the needy, the orphans and the sick.
Mohammad, in his late 30s, is survived by his wife and four children.
Related items
Blogger hacked to death in Bangladesh: Fourth case in six months
Child and Woman die in an accident during police inspection
Sajipa Munnur attack victim dies in hospital
Mumbai journalist who wanted to join ISIS arrested in Delhi