Immediate deportation for expats with expired papers
Read 124 times
Comments::DISQUS_COMMENTS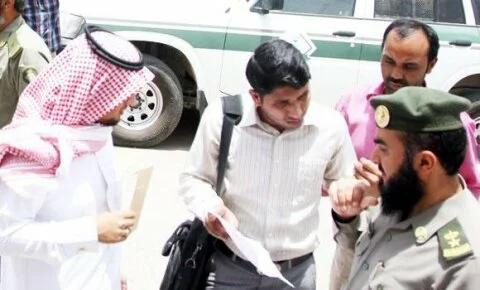 Expatriates who are caught with expired residency visas will be immediately deported unless there is viable legal excuse, Director General of the Passport Department Maj. Gen. Suleiman bin Abdulaziz Al-Yahya told local media.
If expatriates do not renew their visa out of negligence, regulatory procedures will be applied against them, without hesitation, Al-Yahya stressed.
The Passport Department will notify citizens who sponsor their employees through an SMS so that their workers will not be deported as a result of infringing residency laws. Expatriates who are reported by their sponsors will be deported immediately, the official added.
Al-Yahya made these remarks during a visit to Madinah, where he pointed out that there will be no leniency toward violators.
The top official inspected passport departments' offices in Prince Mohammad bin Abdulaziz New International Airport to review its readiness.
He toured the departure and arrival halls and visited the expatriate's directorate.