Black is the new uniform for police
Read 122 times
Comments::DISQUS_COMMENTS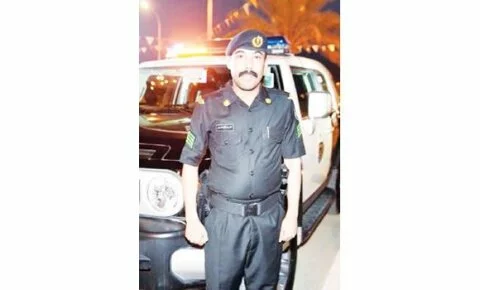 Police officers will start wearing their new black uniforms, in place of the old khaki ones that they have used for decades, starting this week.
Deputy Crown Prince Mohammed bin Naif, second deputy premier and interior minister, recently launched the new cars and uniforms, according to a recent report in a local publication. Sources said the uniforms have been designed specifically to keep officers cool in hot weather. In addition, they are made from material that does not allow dirt and dust to stick to them.
Maj. Gen. Othman Al-Muhrij, director general of public security, said in a press statement that officers and specialists chose the uniforms after several meetings. The new outfits would also match the new black and white patrol cars, he said.
"The minister of interior approved the decision to change the colors of the patrol vehicles, and now we are in the process of changing the color of the uniforms, which will better match the vehicles. The new uniforms will have all equipment and devices needed by officers, such as wireless communications and electric batons," said Al-Muhrij.
He said painting the vehicles black would take some time. However, new smart camera technology has already been added to the patrol vehicles. "The aim is to protect the rights of citizens and police officers if there is litigation, and to address any negatives if found," he said.