Indian beheaded in Saudi for murdering boss
Read 132 times
Comments::DISQUS_COMMENTS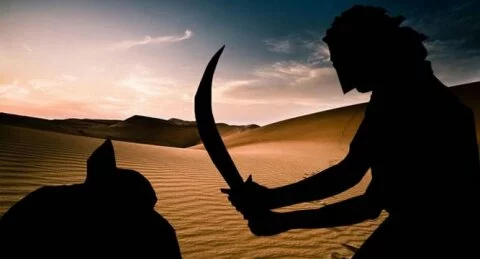 Riyadh: Saudi Arabia beheaded two people for murdering the boss. One of whom was from India, the interior ministry said.

Sajada Ansari, a shepherd, was convicted of robbing his Saudi boss as he slept and beating him to death with a hammer, the ministry said in a statement carried by the official Saudi Press Agency.

The other convict, Saudi Mater al-Rowaeeli, was condemned for shooting dead his ex-wife and two of their children.

Both executions were carried out in the kingdom's north. They bring to 65 the number of beheadings by the sword this year in Saudi Arabia, a surge that compares with 87 death sentences in all of 2014, according to AFP tallies.

Drug trafficking, rape, murder, apostasy and armed robbery are all punishable by death under the kingdom's strict version of Islamic sharia law.

Amnesty International's 2014 global report on the death penalty ranks Saudi Arabia among the top five executioners in the world.
Related items
This Indian girl in Pakistan waiting for 'Bajrangi Bhaijaan'
Illegal immigrants to be evicted from UK: Cameron
British rule: Couple allegedly denied entry at Mumbai club for being Indian!
Each Indian has a debt of Rs 44,095