2,000 poor families get sacrificial meat
Read 280 times
Comments::DISQUS_COMMENTS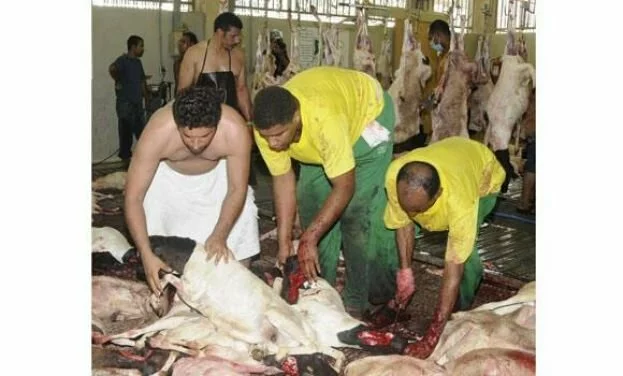 Jeddah: Many poor families were able to partake of the joyous occasion of Eid-Al-Adha with a large majority of well-to-do Muslims following the Islamic tradition of distributing the meat of sacrificial animals to the needy.
General Secretary of Albir Society Walid Bahamdan said that more than 2,000 poor families benefited from their seasonal project called "Sadaka Meat." Other targeted categories were orphans, widows and patients suffering from kidney failure and receiving treatment at the society's medical centers in Jeddah and its suburbs.
The "Sadaka Meat" project is one of the key projects of the society set up to distribute sacrificial meat to the needy. The society received contributions from donors as a part of its "Sadaka Meat" project, arranged with a contractor to slaughter the sacrificial animals and hand the meat to the organization for distribution.
The distribution of the meat of sacrificial animals comes under the "Families Patronage" project which ensures that families are meeting their basic demands. Bahamdan said that the success of this project comes as a continuation of the previous successful projects implemented by the society during the past Haj seasons.
Tagged under
Jeddah
Muslim
Distribution
Project
Related items
Muslim girl student wins contest on Bhagwad Gita
Mangalur to have smart city soon
1,000 illegals held daily in Jeddah
Twenty cooking gas stations shut Jeddah