Dubai Tram: A commute to remember
Read 248 times
Comments::DISQUS_COMMENTS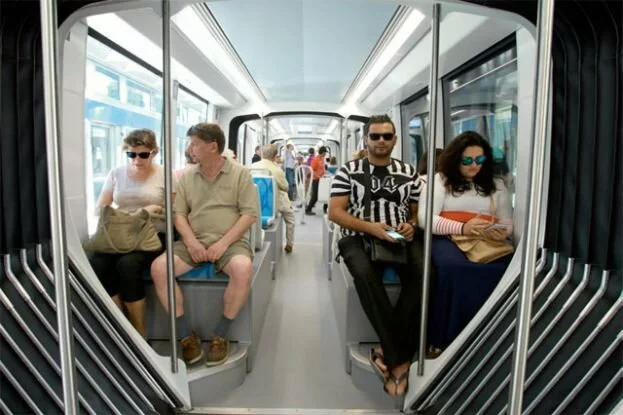 Emirati couple Hind Hamed and Abdullah Ali Yahmnhr excitedly clutched the hands of their young daughters as they stepped on board the Dubai Tram. "We've been hearing about the tram for so many months now, and (now that it is here) we're excited to be on it," said Hind.
Hind and Abdullah joined several hundred other first-time passengers to try the newest addition to the Road and Transport Authority's fleet of public transport services. Although the tram was launched on Tuesday, it opened to the public at 6.30am on Wednesday. The buzz of excitement was evident at the JBR 1 and 2 stations as several first-timers waited expectantly to be the 'first people in Dubai to be on the tram'.
For many residents of the Dubai Marina, the tram is expected to ease the trouble with commuting short distances, and cure the busy streets of heavy traffic congestions.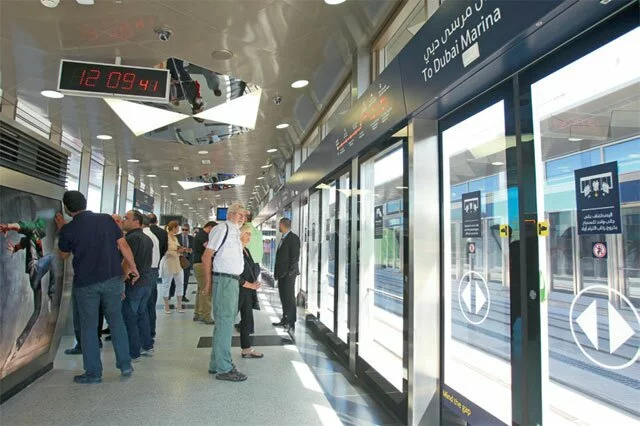 The service was officially inaugurated by Shaikh Hamdan bin Mohammed bin Rashid Al Maktoum, Crown Prince of Dubai and Chairman of the Dubai Executive Council, along with other Shaikhs and senior officials.
Khaleej Times caught up with some of the first few commuters on the Dubai Tram.
Ali Yahmnhr parked his car near a tower in Jumeirah Beach Residence and walked to catch a tram to Al Sufouh. "We came here only to take a ride on the tram. It is such a convenient ... mode of transport. We will definitely use it often," said Ali.
First day glitches
Even though there were some technical glitches, with the tram slowing down on some streets, people did not complain and seemed to enjoy the ride.
"The tram slows down ... opposite the Dubai Marina and the Palm Jumeirah stations. And there also was a problem at the JLT station. Otherwise the speed is good for a comfortable ride," said Dina Mahar, a Jordanian resident. "I've had to depend on taxis to get to my destinations, which are expensive and you get stuck in traffic. This has made things so much more easier."
As the morning progressed, more and more people queued up outside stations to take a ride on the tram, especially people living in the Dubai Marina and JBR.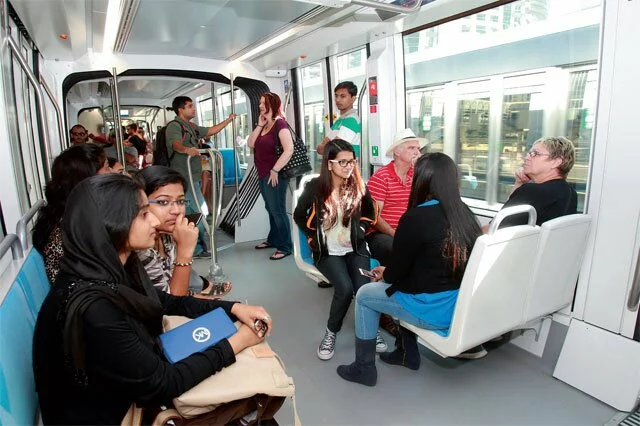 Dutch national Jan Geluk said: "I got on board only to try it out and it is very exciting! It is very neat, and in typical Dubai style, it is a premium quality means of transport."
Dubai Marina resident Susan Brunasso said: "I've been waiting for this for a long time. The tram makes things so much more convenient and the traffic situation obviously gets so much easier.
"I am sure a lot of people will be happier if the services extend to areas like Deira."
American national Emily Mcguire said: "There is no hassle for parking and taxis anymore. I work at Media City and I had a meeting at JBR. The service is so convenient, I just hopped on a tram and got to my meeting."