Labour Ministry collects Dh1,000 fine from violating employers
Read 133 times
Comments::DISQUS_COMMENTS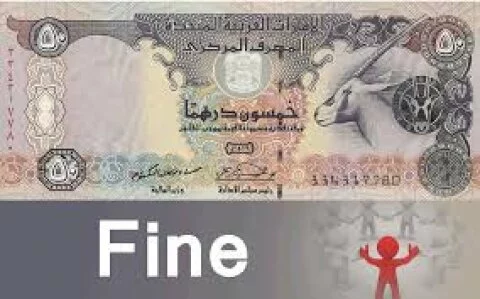 Abu Dhabi: The Ministry of Labour will begin levying a fine of Dh1,000 from companies that fail to issue or renew electronic labour cards of their employees from Sunday.
The move is in line with the Cabinet resolution over violations of labour laws.

However, Humaid bin Dimas Al Suwaidi, assistant under-secretary of the Ministry for Labour Affairs, said employers will be given a grace period — January 4 to June 30, 2015 — to adjust their status.

Employers who failed to issue or renew electronic Labour cards or "Plastic Labour Cards" for their employees will have to pay a maximum of Dh1,000 for each labour card that has not been issued or renewed by December 31, 2014.

He revealed that fines have so far reached a total amount of Dh2.85 billion, which will be reduced to Dh100 million as per the grace period given to employers for settlement.

The period covers the electronic card applications not issued or renewed until the end of this December.

He urged employers to benefit from the grace period to settle the status of their workers and apply for the issuance and renewal of their workers' e-labour cards.

Al Suwaidi said about 100,000 applications were submitted by 40,000 firms, representing 13 per cent of the total firms registered by the ministry.

"This confirms the government's keenness to support employers and motivate them to settle those fines, which is a tool used by the ministry to control and regulate the labour market and provide protection to the workers," Al Suwaidi added.

He explained that there are thousands of cards, some of which have fines reaching Dh53,000.

"Now that large fines have been reduced to only a Dh1,000, it is an opportunity for all employers and business owners to settle those fines and remove any sorts of restrictions in their records at the ministry," Humaid said.

Furthermore, offenders during the grace period, will be stopped from obtaining all kinds of labour permits until they settle all the above mentioned fines. "Starting July 2015, employers will be asked to pay the Dh1,000 fine per card in addition to another Dh500 for each month of delay," Bin Deemas pointed.

Al Suwaidi stated that the Ministry of Labour, starting from January 4, 2015, will fine employers "Dh500 per month if they fail to provide employment contracts to the ministry within a 60-day period starting from the entry of the employee into the country."

He explained that this decision represents the keenness of the UAE to protect labourers' rights and ensure a stable relationship between employer and employee with full transparency.

He said that the period of 60 days is sufficient for the employer to sign a contract with his new employee through Tas'heel service centres to properly document this, and any excuses of delay will not be accepted.
Tagged under
UAE
Dubai
Abu Dhabi
Labour Violation
Related items
Dense layer of fog blanketed most parts of the UAE
Selfie-taker apologises to 'trash child'
Bahrain Billava's
The UAE's rough sandstorm conditions will persist for most of the weekend