Over 157,000 computers and e-waste refurbished or recycled
Read 196 times
Comments::DISQUS_COMMENTS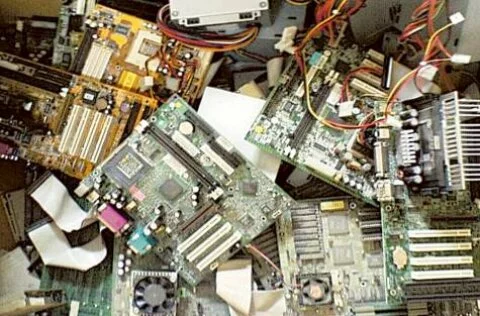 Dubai: Dubai Municipality has refurbished or recycled more than 157,000 laptops, desktops and other electronic devices since 2007, new figures show.

It means a whopping 2,500 tonnes of electronics were diverted from the landfill, preventing waste and the risk of toxic pollution.

The combined volume of the refurbished electronic devices would have filled up 75 truckloads of garbage.

The figures reveal the municipality-run PC Refurbishment Centre (PCRC) has, in its eight-year history, received 39,720 desktops — weighing a total of 794 tonnes.

The centre, located off Beirut Street in Al Ghusais Industrial Area 5, also took in more than 5,700 laptops, over 18,000 keyboard and mouse units, and around 16,000 printers.

Out of the total intake of all e-waste items, almost 55,000 items were refurbished. The rest were sent for recycling and salvaging of parts.

E-waste is especially troublesome as it is poses a health risk and needs special care in handling.

Discarded electronics or e-waste contains toxic substances such as lead, mercury and heavy metals, which leak out from the decomposing waste pile. Some chemicals also dissipate into the air.

In landfills, the leaking toxins contaminate the soil and seep into the groundwater table, eventually entering the food chain through plant and animal products that people consume.

Improper handling of e-waste also exposes workers to the harmful substances.

In Dubai, the PCRC is at the core of preventing e-waste contamination, by refurbishing the items or recycling them.

Besides toxins, e-waste also has salvageable metal, gold, silver and copper used in the circuitry and wires.

According to figures cited by the municipality, in every million mobile phones, there is about 350kg of silver, 34kg of gold, 15kg of palladium, and 15,500kg of copper that can be recovered.

At PCRC, the refurbished computers, printers and other devices are distributed free to various educational and charitable institutions in the UAE, GCC countries and some countries in Africa and Europe.

Before shipping them out, software programs, such as new operating systems, anti-virus, and MS Office are installed to complete a newly refurbished computer.

The discarded items are mostly "donated" by large companies or institutions based in Dubai.

Non-operational units are further checked for workable parts for replacement. All non-workable parts are segregated into a designated corner for the end-of-life recycling phase by a third party.

The non-workable and "un-refurbished" electronic devices are handed over to approved local recycling establishments where metal parts are segregated from plastic and other parts for recycling.

Motherboards and PCBs, which contain valuable gold, silver, copper and palladium, are likewise segregated and "sent abroad for the proper recovery of valuable metals", the municipality said in a statement.

The PCRC is a public-private-partnership initiative between the Shaikh Mohammad Bin Rashid Al Maktoum Humanitarian & Charity Establishment and a private IT company.

The municipality has also started a phased roll-out of e-waste bins in select malls and areas in Dubai. Residents can safely dispose of their unwanted electronics by dropping them off at the bins or at the PCRC.
Tagged under
computers
ewaste
recycled