Dubai apartments now up to Dh400,000 cheaper
Read 140 times
Comments::DISQUS_COMMENTS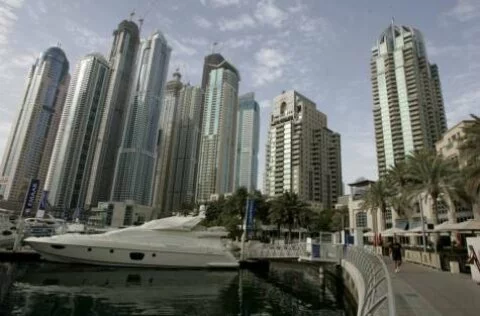 Dubai: Did you know that if you buy a one-bedroom apartment in Dubai today, you would spend nearly Dh400,000 less than you would about six or seven years ago?
Analysts said that if you're planning to buy an apartment or villa, Dubai's relatively low property prices, coupled with a slight decline in home loan rates, make 2015 one of the best times in years to invest in real estate.
Prices of apartments in Dubai now cost more than 20 per cent less than in 2008, and there is a likelihood that prices will further slow down or stabilise in the next few months, as more projects are expected to be completed before the end of the year.
"Prices are good and buyers have negotiating room as the market is slow," said Ryan Mahoney, CEO of Better Homes Real Estate. "Sellers that were asking exorbitant prices in [the first quarter of] 2014 are now asking a far lesser price."
 
Along with rents, sales prices for apartments, villas and offices in Dubai either increased or declined marginally, depending on their locations, between 2013 and 2014, but since 2008, overall prices have actually posted a significant decline.
"On average, apartment sales prices [for the last quarter of] 2014 were 22 per cent lower than in [the same period in] 2008, but still 6 per cent higher than Q4 2013, despite having declined in the second half of 2014," said John Stevens, managing director at Asteco.
Related Links
Dollar's strength looms large on Dubai realty
Making affordable housing a possibility in Dubai
According to Asteco's price list, today's buyer in International City would spend more than Dh200,000 less on a 789-square-foot flat, now costing an average of Dh560,190, down from Dh828,450 in 2008. Property ads are even offering much lower prices, with one-bedroom flats in the same location costing between Dh455,000 and Dh460,000.
A one-bedroom apartment near Burj Khalifa, one of the most sought after locations in Dubai, has lost more sales value, from an average of Dh2,700 per square foot in 2008 to Dh2,325 per square foot in 2014. This roughly translates into more than Dh300,000 decline in price for a 950-square-foot one-bedroom flat in Downtown Dubai. Online ads, on the other hand, are offering Dh1.4 million to Dh1.7 million in sales prices.
Properties in less popular locations that offer limited facilities and amenities are likely to see further decline, while those in prime locations will see "relative stability" in rates.
Stevens said they expect several high-profile projects to be launched and off-plan investments with 12,000 apartments and 2,000 units to be delivered in Dubai this year, adding to price pressures.
Preeti Bhambri, managing director at MoneyCamel.com, said that home loan rates have dropped marginally, but property buyers can still secure rates as low as 2.99 per cent per annum.
"On a mortgage of Dh1 million, a low rate or say 2.99 per cent per annum, instead of 4.5 per cent for the first two years, can mean a benefit of Dh30,000 straight away," she added.
However, as buyers become more cautious when purchasing property for lease, and as pressure on rents and yields increases in light of upcoming supply, Stevens expects fewer sales transactions this year.
A lot of people, however, are hesitant to invest in Dubai's real estate because they think that property laws are not stable, while maintenance fees are quite expensive.
Property analysts said market regulations in Dubai's real estate market have improved significantly and maintenance fees are not as exorbitant as what many buyers think.
"Till recently, market regulations in Dubai property sector have changed in response to issues thrown up by the previous crisis. As a result, regulations have improved significantly over the past few years and provide better protection to investors," said Robin The, country manager at Chestertons.
"Maintenance fees depend upon the location and luxury factor of the property and should be checked specifically at the time of signing the contract. The costs can also be referenced through Rera's online index that tracks 300 individual buildings located in 22 major developments."
Stevens said the situation has changed compared to a couple of years ago, at least, when the market was dominated by "super high-end" and very expensive properties. Last year saw a number of project launches that offer affordable prices.
"The market is maturing and there is more choice in the market as Dubai continues to change and evolve, and undoubtedly, the future is looking positive. The regulations are all there to try and control the growth and take some of the excesses out of the marketplace," added Stevens.
"Asteco's data also shows that the stabilisation of both rental rates and sales prices is ongoing, but this doesn't mean that prospective tenants will be able to bag a bargain in their preferred location or building. Rent increases will continue for very specific developments and specific products in line with demand and are contingent on the type of ownership structure."
Mahoney said buyers should not be discouraged by the annual cost of keeping an apartment in Dubai, citing that maintenance fees "are not particularly expensive compared to other cities around the world."
"Most other international cities have considerably higher such fees. In terms of property laws, many new property laws have been introduced over the last four to five years and once in place, these laws remained stable."
"So, it's not a case of the laws being changed, it's the new laws that didn't yet exist in what is still a young property market, were introduced. Remember, that the laws to sell property to non-GCC nationals are themselves very young and I believe enormous progress has been made in the Dubai real estate industry over the last five years," Mahoney said.
According to Better Homes' data, the sales prices for one-bedroom flats in International City dropped from Dh607,004 to Dh475,000, while those in Business Bay declined from Dh1.6 million to Dh1.5 million.
Related items
Mcc organizes grand party to celebrate the completion of cricket section
Blood donation camp by Sanghamithra in Dubai
City of gold to get its shine back
Dubai Crocodile Park construction work to begin next month