First study of its kind reveals majority of Arabs use social media to chat
Read 117 times
Comments::DISQUS_COMMENTS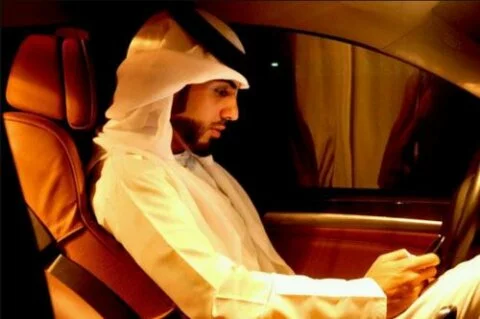 Dubai: The first and largest research of its kind on social media in the Arab world revealed that the majority of Arabs use social media to chat with Facebook and WhatsApp being the preferred platforms.

The study, which was drawn from more than 7,000 Arab social media users across 18 Arab countries, was launched at the Arab Social Media Influencers Summit with the aim of evaluating the perceptions of users in the Arab world as well as describing their social media habits.

According to the report, the Arab world believes social media has numerous positives that enhance the quality of life of individuals, lead to business profitability and enhance governmental interaction with the public.

Users however show a lack of trust (44 per cent) in social media. Also, many believe social media has negative impact on local cultures and traditions (41 per cent).

When it came to habits, more than half the users use social media primarily to connect with people (55 per cent), so it was no surprise that chatting is the most common activity among users in the Arab world (50 per cent).

Reading posts added by other people (18 per cent) came in second after chatting, followed by searching for and connecting with family and friends (nine per cent). On average, it was found that 1/3rd of users spend less than 30 minutes per session when using social media and 5 per cent spend more than four hours per session.

Arabs prefer using social media in the afternoon with more than half the users (52 per cent) being most active on social media during evening hours (52 per cent).

Eighty three per cent of Arab users use their favourite social media platforms on smartphones, while 11 per cent said they prefer laptops.
Related items
Indian army tops popularity charts on Facebook
Indian Army has once again topped the popularity charts on Facebook.
Mcc organizes grand party to celebrate the completion of cricket section
Blood donation camp by Sanghamithra in Dubai