Sharjah resident, 48, accused of physically abusing girls for many years
Read 101 times
Comments::DISQUS_COMMENTS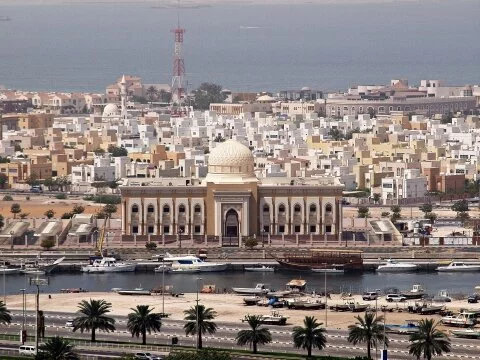 Sharjah: A man has been arrested on charges of sexually assaulting his two daughters who are minors, police said on Monday.
According to the charges, he physically abused the girls repeatedly for years.
The accused, an Asian national, 48, is a resident of Al Qasimiya area in Sharjah.
Mohammad Mubarak Al Gafli, head of the Child Abuse Helpline, told that the father is alleged to have sexually assaulted his daughters who are aged nine and 12, and that the pattern of abuse lasted over a period of years,
The man's arrest came about after one of the victims eventually confided in her school teacher who, in turn, informed the child abuse helpline.
The Child Protection Department officials took up the matter and approached the school where the girl was with her teacher.
Then they went to the police and lodged a complaint with Al Gharb Police.
Police and officials from the Child Protection Department went to the girl's house and they found the father with one of his girls who had not gone to school that day because she was sick.
The father was arrested and the girls were taken for medical examination.
The medical report confirmed that the father was abusing his daughters.
The father was referred to the Sharjah Public Prosecution and then the court to issue its verdict in the case. The girls were handed over to their mother.
Police urged caregivers to listen to children carefully given that they were told that one of the victims in question had reported the matter to her mother who is said to have not believed her daughter about the allegation against the father.
Further investigations are ongoing.
Tagged under
Sahrja
Assault
Girls
Daughters
Related items
Third standard girl abducted for ransom, physically assaulted
Fraud beaten for cheating over girls
Group of miscreants assault a man in Renjala
News paper delivering girls make their mark