The UAE considers intervention in Yemen a necessity
Read 143 times
Comments::DISQUS_COMMENTS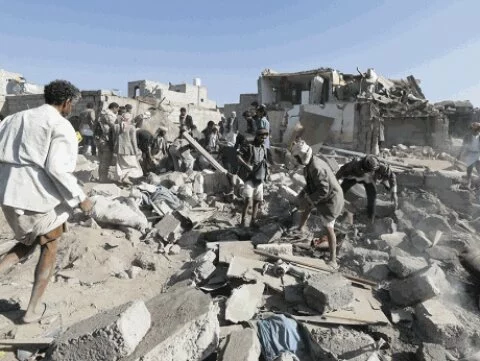 Dubai: The UAE considers intervention in Yemen a necessity considering the military threat posed on the GCC states with the takeover of the Al Houthi group of large parts of the country, a UAE minister has said.

Hard decisions became a necessity in facing up to Al Houthi attacks and rebellion, and the missile systems posing a strategic risk to the GCC is an unacceptable culminating threat, tweeted Dr Anwar Gargash, Minister of State for Foreign Affairs.

"Strategic change in the region is occurring in the interests of Iran, which is being fulfilled by Al Houthis, - and it cannot be ignored. The encroachment of Al Houthis has exhausted all political options," he wrote.

Gargash tweeted that the Decisive Storm operation represents a new page in Arab cooperation, and said that the UAE is taking an advanced political and military poisition to support Saudi Arabia and the security of the GCC.

"The UAE's position stems from awareness about the importance of absolute security and stability in the region. The advanced capabilities built by the UAE and the firm and credible political stand of the UAE leadership puts the country in an advanced position to support its brothers and bolster GCC security."

"Our prayers go out for the success of the operations, and our hearts are with our brothers from the GCC who taking part in the operation. Our goal is to succeed in restoring security in the country and protect the GCC's security through Yemen. We have to utilise the GCC's decisiveness and determination in launching Decisive Storm for the purpose of a wide scale GCC-Arab strategic cooperation that safeguards our world and preserves its security and stability.

 


Related items
Hadi loyalists seize Saudi border crossing in Yemen
One dead and another tested positive for MERS in UAE
Kannadigas in UAE upholding human values by donating blood
Adya Kiran from the Indian High School and UAE topper in the Science stream