Miss India UAE: Nivetha, 23-year-old beauty queen of Dubai
Read 247 times
Comments::DISQUS_COMMENTS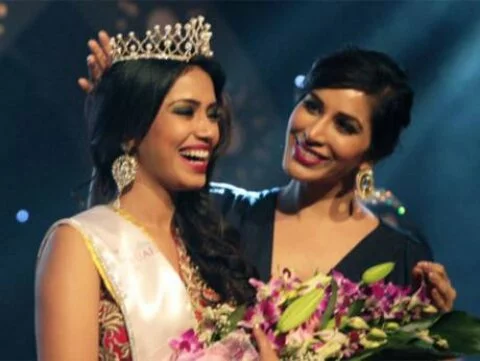 UAE: Bollywood actress and rising activist Deepika Padukone's widely scrutinised My Choice video proved lucky for Miss India UAE candidate Nivetha Pethuraj.

The 23-year-old beauty queen hopeful, from Dubai, was asked about her choice as a woman keeping in mind the controversial feminist video. Her answer helped in locking the crown.

"I told them [the panel of judges] that my choice was to travel around the world alone," said Pethuraj in an interview withtabloid! after her win. Pethuraj beat 14 candidates at the Miss India UAE finale held at the Al Raha Beach Hotel in Abu Dhabi on Saturday night and is now qualified to represent the UAE in the Miss India Worldwide contest, to be held in Mumbai in September.

"That's what I have always done. I have travelled alone to different parts of the world and I want to continue doing that. That's my choice," said Pethuraj, who has a degree in Management Studies from Heriot Watt University in Dubai and is a certified fitness trainer. Pethuraj, who is originally from Madhurai in Tamil Nadu, south India, has occasionally served as a hostess for fashion brands.

"Last night was a golden moment for me. I really worked hard for this crown. I would go for rehearsals an hour earlier than scheduled to perfect my walk. I was bad at it. The moment I qualified the top 15 round, I watched many videos on YouTube on how to walk the ramp and read up around 500 beauty pageant questions," said Pethuraj. The contestants were judged on various factors including poise, carriage, their answers and talents displayed in the Bollywood dance round.

"I have time to prepare for the Miss India Worldwide contest and I want to give it my all. I want to cut down on fatty food, eat healthy and lose at least four to five kilos," said Pethuraj.
Related items
Mcc organizes grand party to celebrate the completion of cricket section
Blood donation camp by Sanghamithra in Dubai
Dubai students' app for heart patients
UAE fuel prices to be deregulated starting August 1