A massive fire broke out at a factory in Sharjah's Al Sajja industrial area
Read 178 times
Comments::DISQUS_COMMENTS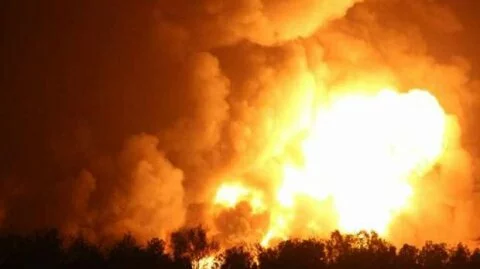 Sharjah: A massive fire broke out at a factory in Sharjah's Al Sajja industrial area on Monday night.

The fire broke out at around 8.30pm, said Brigadier Abdullah Al Suwaidi, Director-General of Sharjah Civil Defence.

It is not yet clear what the factory contained or what caused the fire. Sharjah Police sealed off roads leading to the factory and only emergency vehicles were allowed through. Workers in nearby premises were evacuated.

Firefighters from Sharjah, Dubai and Ajman are battling flames to prevent spread of the fire.

Updates to follow.
Related items
Kinnigoli: Bus and Qualis car accident
Director Rajkumar Hirani hospitalised after motorcycle accident
Two women killed in ghastly accident in Gundya
Person from Bantwal dies in Jordan in elevator accident