Weekend weather may be hazy and dusty in UAE
Read 125 times
Comments::DISQUS_COMMENTS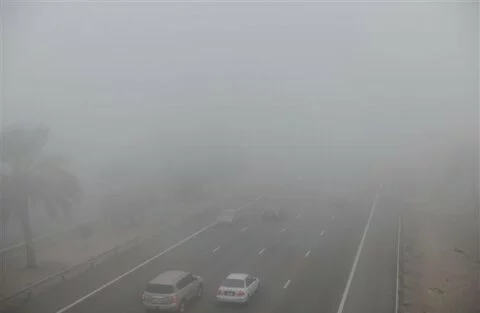 Dubai: Weekend weather may be hazy and dusty, reducing visibility over some areas of the country.

Forecasters said Friday morning may be hazy and partly cloudy over some areas. Moderate northwesterly winds from Saudi Arabia are expected to hit the UAE, but will gradually freshen by afternoon, according to the weather bulletin of the National Centre of Meteorology and Seismology.

Dust particles suspended in the air may reduce horizontal visibility in the western part of Abu Dhabi, extending to the rest of the country.

Visibility was reduced over some western coastal areas of Abu Dhabi to 500 metres on Thursday morning due to fog.

Temperatures during daytime will range between 32 degrees Celsius and 44C. A gradual fall in temperatures is expected by night ranging between 24C to 28C.

On Saturday, temperatures will again rise ranging between 41C and 44C. Light to moderate winds will kick dust in the western part of Abu Dhabi and some parts inland. Relative humidity is likely to increase by evening and the morning after over some coastal and internal areas.

The Arabian Gulf will be slight to moderate on Friday and Saturday, while the Oman Sea will be moderate on the same days.


Related items
One dead and another tested positive for MERS in UAE
City of gold to get its shine back
Dubai Crocodile Park construction work to begin next month
Tropical storm to hit Oman in next 24 hours