World Happiness Report: UAE ranked the happiest Arab country
Read 80 times
Comments::DISQUS_COMMENTS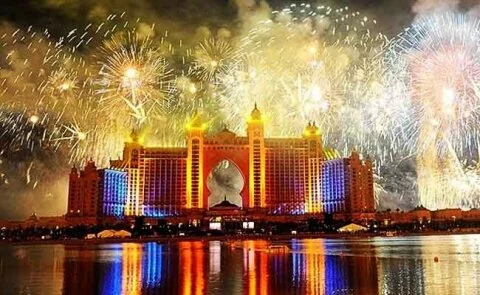 Dubai: The UAE  was ranked the happiest Arab country in UN's third World Happiness Report released on Friday. The UAE, which was ranked 20th globally,  is followed by Oman on 22, Qatar 28, Saudi Arabia 35, Kuwait 39 and Bahrain 49.

The report said the Swiss are the happiest followed by Icelanders and Danes, with Norway, Finland and Sweden also near the top. The UK is 21st, Pakistan  81, Philippines 90, Lebanon 103, Tunisia 107, Palestine 108, Iran 110, Iraq 112, India 117 and Egypt 135.

The report made a special mention of the UAE in part for the extent to which happiness and well-being have been made central tenets of the design and delivery of the National Agenda "… to be the happiest of all nations."

At the Emirate level, the report said, when Dubai Plan 2021 was launched in December of 2014, His Highness Shaikh Mohammad Bin Rashid Al Maktoum, Vice-President and Prime Minister of the UAE and Ruler of Dubai, said, "The first objective for the Dubai Plan 2021 is achieving people's happiness."

The report also mentioned that Shaikh Mohammad has written an open letter to all Federal government employees reminding them of their core mission: providing world class services to the people of UAE with the goal of contributing to their happiness. His open letter is a testament to the strong commitment demonstrated by the UAE leadership towards making happiness a national policy goal, the report said.
Related items
Mcc organizes grand party to celebrate the completion of cricket section
Blood donation camp by Sanghamithra in Dubai
City of gold to get its shine back
Dubai Crocodile Park construction work to begin next month