Nehru was 'short-sighted' on Kashmir issue, made mistakes: BJP's Subramanian Swamy
Comments::DISQUS_COMMENTS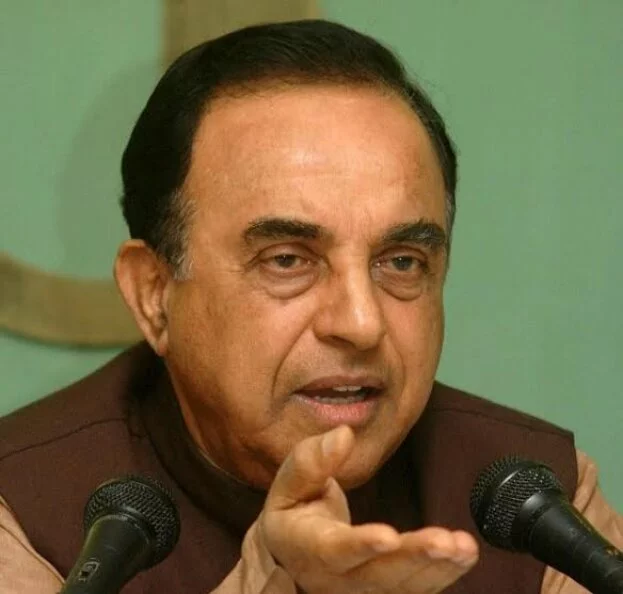 New Delhi: BJP leader Subramanian Swamy on Monday accused India's first prime minister

Jawaharlal Nehru of being "short-sighted" and "contributing immensely" to the Kashmir issue.


"There is no record whatsoever in our parliamentary history that Nehru consulted his cabinet

before going to the United Nations with the issue," Swamy said at a book release function in

New Delhi.


BJP leader Subramanian Swamy said Nehru made a lot of mistakes on the Kashmir issue. PTI

Nehru's agreement to a plebiscite on Jammu and Kashmir's accession to India was illogical as

there were states with Hindu majority that went to Pakistan simply because their rulers signed

agreements with the Pakistan government, he said.


"It was his mistake and the subsequent governments are not bound to follow what he did

personally," he said.


The Congress is holding an international conference to mark Nehru's 125th birth anniversary.

However, the party neither invited the BJP nor Prime Minister Narendra Modi.


Swamy said agreeing to a plebiscite in Kashmir was a mistake. "It was being decided by the

rulers of the respective states whether to get hooked to India or to Pakistan," he said, accusing

Nehru of being short-sighted on the issue.


Swamy said the instrument of accession came into force after Pakistan was created out of India,

and if creation of Pakistan was legal, then the legality of the instrument of accession cannot also

be questioned.


Nehru also got Article 370 inserted, which gives special status to Jammu and Kashmir, in the

original copy of the constitution. This was strongly opposed by BR Ambedkar, chairman of the

drafting committee of the constitution, Swamy said.


The book titled "Plight of Jammu and Kashmir - the unknown files", by former Jammu and

Kashmir High Court judge GD Sharma, gives an insight into the state's creation.