Pilot and Engineer of Air India ,Fight inside cockpit at Chennai airport
Comments::DISQUS_COMMENTS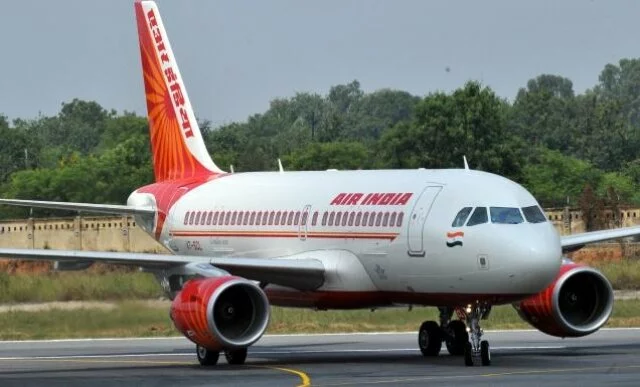 CHENNAI: A Chennai-Delhi Air India flight was delayed by more than two hours after pilot and aircraft engineer had a difference of opinion which ended up in a fight inside the cockpit on Saturday. The aircraft engineer was injured and was admitted to a private hospital while the pilot Captain Manik Lal has been grounded till investigations are completed.

There were no passengers inside the plane when the incident happened.

Sources said that the plane which had arrived from Mumbai was scheduled to take off at 9.45am to Delhi enroute to Paris and a team of technicians where readying the plane for departure.
The pilot and the engineer are injured.
"Staff were cleaning the wind shield and attending to other technical aspects inside the cockpit when Manik Lal walked in. He was not pleased to see too many people inside the cockpit and started to send them out. The flight engineer V T Kannan reached the cockpit and informed the pilot that the plane was yet to be handed over to the crew for flying. But the pilot refused to pay heed to the explanation," said an official.

This led to an argument which snowballed into a fight in which the flight engineer was injured and was admitted to a private hospital, he added.

An Air India official said," an investigation has been ordered and the pilot was derostered till a report is submitted about the incident."
Related items
Air India Express to lease eight more planes
Dying boy dreamt to be a pilot: ADA fulfills his dream
MiG-21 crashes in Jamnagar, pilot ejects safely
Air India flight cancelled as crack detected in pilot's window pane