Pramalatha- Raghaveshwara swami incident: Kalladka Prabhakar is being interrogated by CID
Comments::DISQUS_COMMENTS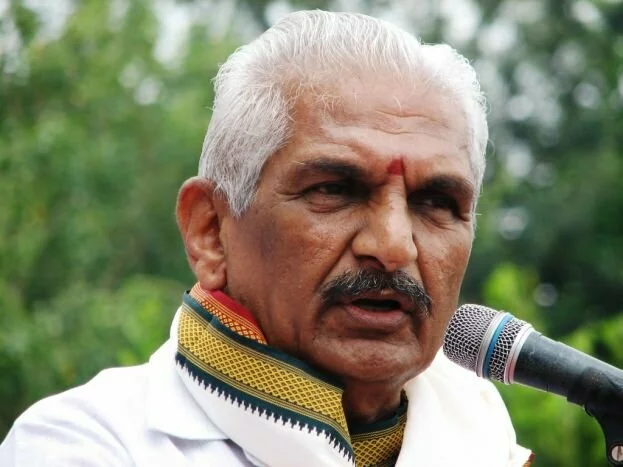 Bengaluru: Police interrogated RSS leader Prabhakar Bhat on Monday November 3 in connection with the death of Shyama Shastry, brother of Divakar Shastry.
Divakar Shastry is the husband of Premalatha, Ramakatha singer in Ramachandrapur muth who had filed a complaint against the seer Raghaveshwara Bharati swamiji of Ramachandrapur muth.
Police have suspected that deceased Shyama Shastry was threatened by Kalladka Prabhakar Bhat which led to his death. Sources revealed that the interrogation of Bhat is going on in the office of CID in Bangalore. More information is yet to be revealed. It might be recalled that few days back Divakar Shastry reciened a threat call from under world.
Related items
Bengaluru locals find a crocodile in the middle of a road
Send off ceremony of Mulky station police staff
Two persons from Bengaluru die in a ghastly road accident in Koudichar
Sniper shoots suspect in Dallas Police headquarters attack