Cambridge school reopens after a week
Comments::DISQUS_COMMENTS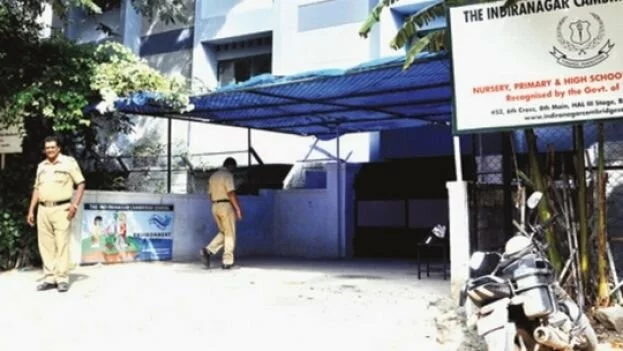 Bengaluru: On Thursday, the school in Indiranagar which was closed for almost a week's time while the minor's rape incident was being investigated, was reopened.
Cambridge School management had met the concerned parents and assured them of having implemented measures to look into students safety first. However, many parents were still not convinced and were around the school keeping watch for quite sometime post commencement of classes.
The school sources only showed 60 per cent of attendance post the reopening of school.
Hemalatha, a concerned parent said "The media is going to be there and there is going to be a lot of talk (about the incident). I do not want my nine-year-old daughter caught in this. She will probably hear all kinds of rumours and there will also be a lot of curious strangers near the school. I'd rather she stays home till Monday. I may start sending her to school from then."