BJP MLAs caught on camera playing Candy Crush, watching Priyanka Gandhi's photo inside Karnataka Assembly
Comments::DISQUS_COMMENTS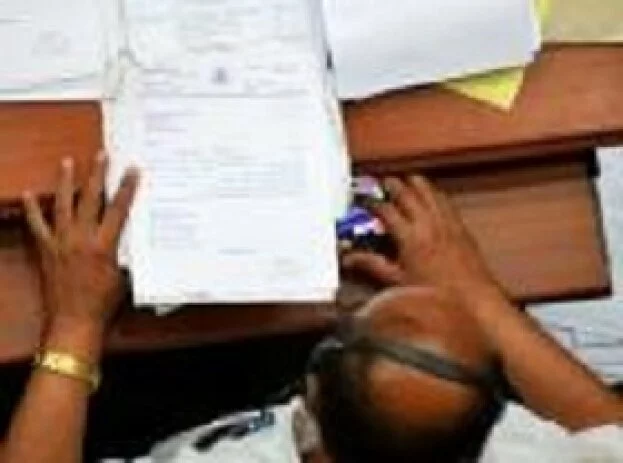 Belagavi: In an embarrassment to the Opposition BJP, in Karnataka Assembly, some party MLAs were caught on camera playing Candy Crush and watching photos of Priyanka Gandhi on their mobile phones, while a serious discussion on sugarcane crisis was going on in the House.

Kannada TV channels aired footage of MLA Prabhu Chawan watching a photo of Congress leader Priyanaka Gandhi by zooming it and showing the same to fellow party MLA Ravi Subramanaya. Another MLA U.B. Banakar was busy playing Candy Crush.

However, from the TV footage it was clear that Mr. Chawan glanced at his mobile and watching the photos in the gallery. When he came across a Priyanka Gandhi's picture, he zoomed into it to read the slogan below.

"There was a slogan below the photo of Priyanka Gandhi, I was watching it. By mistake I took it the mobile phone inside. I agree it is my mistake, but I have seen nothing with bad intention. I was checking photos of national leaders. I checked Narendra Modi photo.... I also checked my son's photos," Mr Chawan said.

A senior BJP MLA said, "Any such small incidents get sensational in media because we have legacy in previous Assembly."

In 2012, during the BJP government, three ministers, Laxman Sawadi, C.C. Patil and Krishna Palemar were caught on TV camera while watching porn clips in the House.


Related items
Pakistan rules out inviting Jammu and Kashmir Assembly speaker
Maharastra:Opposition disrupts House over Land Acquisition Bill notification
Kerala budget: LDF, Yuva morcha members protest in assembly
Bihar Crisis: Ahead of floor test, Assembly Speaker to decide opposition between JD(U) and BJP