Pregnant cop posted to guard netas collapses
Comments::DISQUS_COMMENTS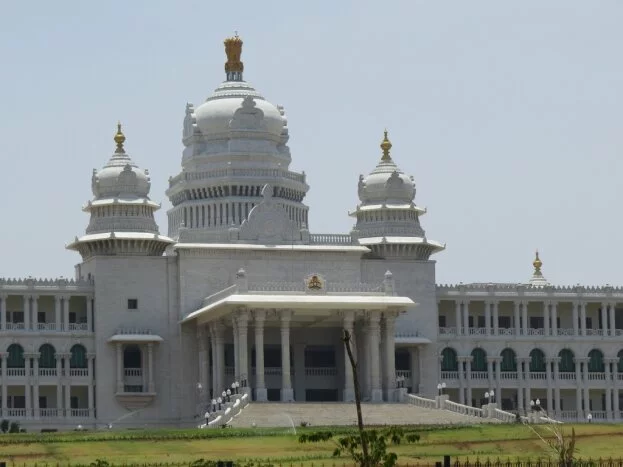 Belagavi: Hosting the winter session of the State Legislature, Belagavi district administration is on the verge of triggering a fresh controversy. 

The administration's decision to deploy a pregnant police woman on security detail around Suvarna Vidhana Soudha has drawn criticism from the public. 

The incident came to light when the 27-year-old Suma Bannala, seven months pregnant, collapsed on Friday morning near the main entrance of the legislature while on duty. 

If the decision to deploy the woman cop from Shirahatti Police Station in Shirahatti taluk of Gadag district for security was not callous enough, it took one-and-a-half hours for an ambulance to arrive at the spot and transport Suma to hospital. 

"She seemed to be all right when we left for duty at around 7:00 am, but around 10:00 am, she complained of giddiness and collapsed on the spot. There was no ambulance at the spot and we alerted the district hospital. She was given first-aid at the security post and later sent to hospital," explained a colleague of Suma who was also at the main gate during the incident. 

Suma wasn't the only pregnant woman on security detail at the assembly. A senior cop at the gate said six to seven pregnant women have been working as security officers. Sources revealed that knowing the presence of pregnant women in the battalion, the health department maternity van "Nagu-Magu" was stationed near the gate where they were given treatment. 

L Ravi, police commissioner, Belagavi confirmed the incident and told Bangalore Mirror that he too was shocked by the incident. 

"It was indeed a tragedy and should not have happened. It is the duty of the local officers to check and recommend their names of the personnel on deputation. I have ordered that all pregnant women be relieved from duty with immediate effect. In the case of Suma too, I have ordered that she be relieved immediately after she is discharged from the hospital," he said. 

Asked whether any action would be initiated against officials who deputed pregnant women for security duty, Ravi said, "I have written to all the Superintendents of Police of respective district to take necessary action." 

Meanwhile, a senior duty doctor at Belagavi hospital told BM that Suma is doing well. ""We have put her on observation for 24-hours. She is doing fine and no major complications were diagnosed. It must be because of deficiency of iron or other nutrients that she must have experienced giddiness."