Its green signal for Kambla by high court
Comments::DISQUS_COMMENTS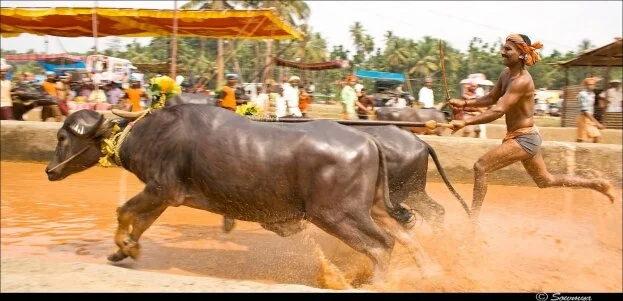 Bengaluru: High court on Monday December 15 green signallled for Kambla. But the one member bench has strictly ordered that cruelty on animals will not be tolerated during the event.

The kambla committee of South Kanara and Udupi had filed an appeal in the high court questioning the order of the Dty Commissioner banning kambla.

The uncertainty on kambla remained as the Apex court had passed an order to ban the sports as, but the state government and the local representatives were giving different statements. Earlier the ban was imposed as per the appeal made by animal welfare board.
Related items
Bengaluru locals find a crocodile in the middle of a road
Two persons from Bengaluru die in a ghastly road accident in Koudichar
Shocker! State IGP falls into the prey of conman: Loses Rs. 10,000
Racism at Abu Dhabi International Airport by Etihad Airways staff, Indians livid