Congress is not anti-Hindu: KPCC chief G. Parameshwara
Comments::DISQUS_COMMENTS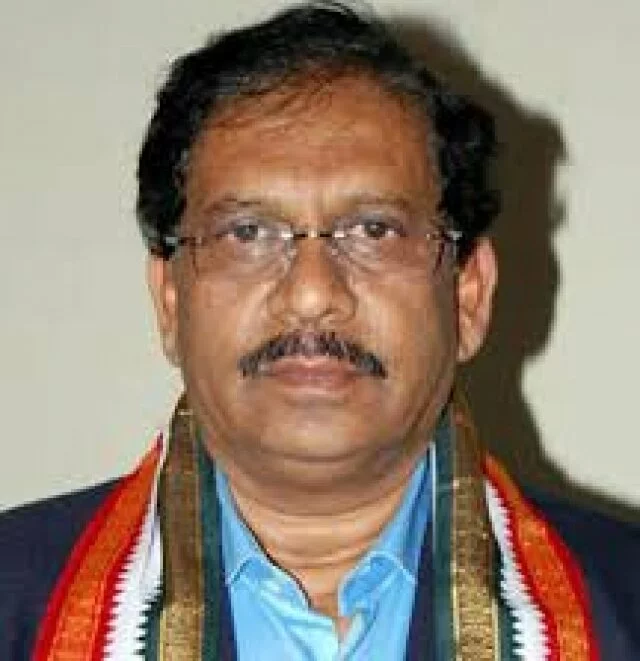 Bengaluru, Dec 29: Karnataka Pradesh Congress Committee president G. Parameshwara on Sunday accused the Bharatiya Janata Party of projecting the Congress as "anti-Hindu" to damage the secular credentials of the party.

Addressing party workers on the occasion of the Congress Foundation Day here, he said, "The BJP is trying to paint the Congress as anti-Hindu," which was totally false and baseless. "The Congress is not anti-Hindu" and it had been representing all sections and communities. The party had been upholding secular principles since its inception, he said.

Appealing to party members to work as true ambassadors to counter the BJP's "evil designs", he said "party leaders have to speak more on development schemes launched by the State government."

Terming the performance of the Modi government "zero", the KPCC chief said the Union government had scrapped the Planning Commission which was envisioned by the former Prime Minister late Jawaharlal Nehru. He expressed dismay over the slow progress of the membership drive undertaken by the party, and instructed Ministers and senior leaders to actively involve themselves in the drive.

"When the BJP is going aggressively in enrolling members, Congress performance is poor and it should be reversed." Teams would be formed to tour the State to monitor the membership drive, Dr. Parameshwara said.

Training

He said the KPCC had proposed to send some of the Ministers and legislators for a week-long training camp to understand the party's ideologies and policies. The Seva Dal wing of the party would hold the training.

Chief Minister Siddaramaiah lashed out at the BJP for allegedly conspiring to vitiate communal harmony in the State.

"Stern action will be taken against any individuals or organisations trying to disturb the communal harmony," he said. The BJP has been making all efforts to convert the nation into a "Hindu Rashtra" by propagating the Hindutva ideology, he alleged.