Security tightened in Bengaluru for New Year celebrations
Comments::DISQUS_COMMENTS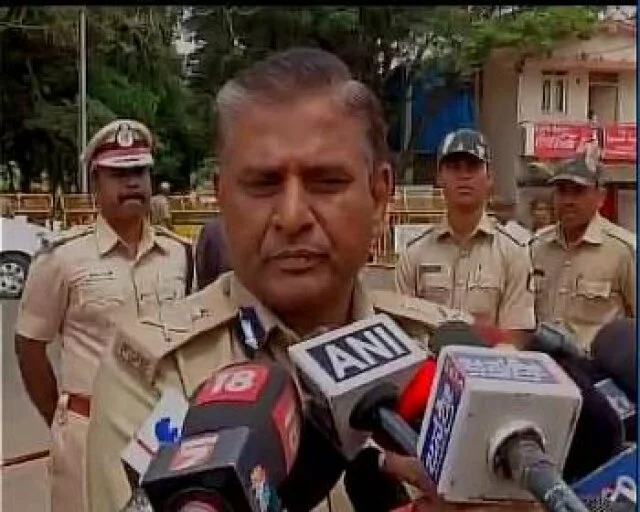 Bengaluru City Police has intensified security deployment in and around M.G. road with one policeman deputed at every 100 meters to keep a watch on any untoward incidents till New Year celebrations are over.

Deputy Commissioner of police (Central Division), Sandeep Patil said the deployment of police personnel are at places like M.G. Road, Brigade Road, High Grounds and in and around Vidhana Soudha. The police are also putting up 10 watch towers in the surrounding areas of M.G. Road along with plain cloth policemen deployed for patrolling the area.

The city police have also announced a cash reward of Rs. 10 lakh for any valuable information about the perpetrators of the bomb blasts. People can call at 9480801101 to inform on any suspicious activities, Mr. Patil said.
Related items
After Crocodile, Now Anaconda Pop Out Of Bengaluru's Water-Filled Potholes
Rape on 3 year old child shocks Bengaluru
B'day boy, girlfriend killed in gruesome road accident in Bengaluru
B'day boy, girlfriend killed in gruesome road accident in Bengaluru