Tulu film `Rickshaw Driver' bags State award for best regional language film
Comments::DISQUS_COMMENTS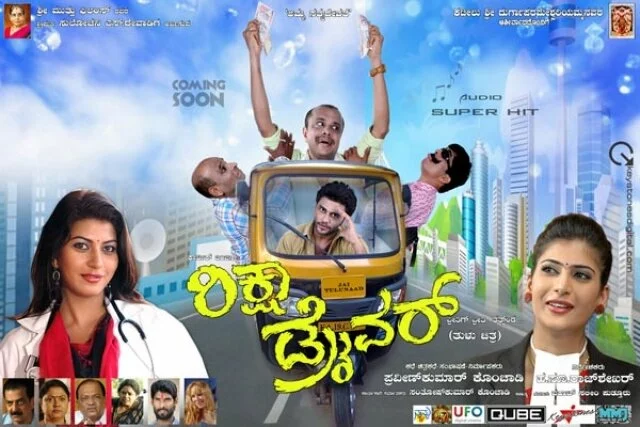 Bengaluru: `Rickshaw Driver' Tulu movie has bagged the State film award of 2013 in Best regional language film section. The film has been directed by H.S Rajshekar and was produced by Praveen Kumar Konchady under Sri Muthu films banner.

Karthik Banjan had played the lead role in the movie while Sara Sharma of Mumbai and Neha Saxena had plated the female protagonists. Many veteran actors of coastal region and Sandalwood artists have acted in this movie. The prestigious award was announced on Sunday and will be given away in February in a grand function in Mysuru.

Other winners are:

Nikhil Manju (Best actor- Hajj), Nivedita (Best actress- December 1), Hajj (Best film),  Jatta (Second Best film),Charminar (Best commercial movie), Best children's film (Haadu Hakki Haadu); social concern film (Ingale Maarga), best first film of a director (Agasi Parlour), best supporting actors- Sharat Lohitashwa (male) and Bhagirathi Bai Kadam (female); best story- Sri Lalite, best dialogue-Nagashekar; best photography- P K H Das; best music director- Poornachandra Tejaswi; best editor- K M Prakash; best child actor (male) Master Pradhyumna; best child actor (female)- Baby Shriya; best art director- Ravi; best lyric writer- Arasu Antare; best playback singer (male) Naveen Sajju; and best playback singer (female) Sachina Heggar.

Veteran actor Srinath and noted director P H Vishwanath have been selected for the prestigious Dr Rajkumar and Puttanna Kanagal awards, respectively. Director and distributor K V Gupta has been selected for the Dr Vishnuvardhan award. Information Minister R Roshan Baig announced the awards at a media conference here.
The government had set up a selection committee chaired by G K Govind Rao. Altogether 62 entries were submitted for the awards.
Related items
Super Marmaye Tulu movie to hit the screens on 14th August
Dr.D.Veerendra Heggade watched Chali Polilu movie
Mahurat of Tulu film"Pavitra" commenced at Naguri Garodi
'Yeregla Panodchi' completes shooting, soon to hit the theatres