Bengaluru police thwart possible terror strike on the city
Comments::DISQUS_COMMENTS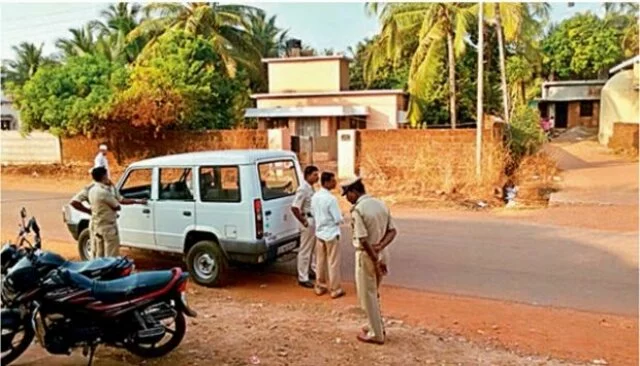 Bengaluru: In a press conference held here on Thursday evening, city Police Commissioner M. N. Reddi said that the arrests of three men, based on credible intelligence, were made because of the trio's "regular interaction with members of the Indian Mujahideen.

On the suspects possible plans, Mr. Reddi said, "Maybe, they were planning something big. We need to question them on this."

"The trio are suspected to be members of the banned terror outfit Indian Mujahideen. The accused persons have been found to be in regular interaction with other members of the IM and other banned organisations. They were working under the instructions from somebody who is yet to be identified during the investigations," Mr Reddi added.

During the raid in Cox Town, the police teams found several incriminating material consisting of communication equipment, cell phones, laptops and others, which were seized by police.

In Bhatkal, police found three kgs of ammonium nitrate, detonators, electronic timer devices, digital circuits, circuit making materials, PVC pipes, gel based explosive material and fuel, which were all seized.

"The explosive substances are meant to be used for making IED. However, the details of the substances are due for forensic examination.

The communication equipment found are being examined for the detailed usage and whether it can be additive for the explosive device. Both the raids in Cox Town and Bhatkal were conducted simultaneously on Thursday forenoon," Mr. Reddi said.

Mr. Reddi, however, declined to give any other information such as from how long Afaq and Hussein were hiding in the city or their background.

"Subur was studying MBA in Bhatkal and we are questioning the trio about their background." He also clarified that prima facie they had no connection with the Church Street blast.

A case is registered in Pulikeshinagar police station against the three various sections of the Explosive Substances Act, Unlawful Activities (Prevention) Act, and the IPC.

Duo arrested from Cox Town apartment

Syed Ismail Afaq and Saddam Hussein were reportedly arrested from an apartment where the MBA student Abdus Subur's parents were staying.

Police sources said that Subur's parents were staying in flat no. 413 in an apartment in Cox Town. The security guard of the apartment Sampath said that the police had come in the morning.

"A police team came and went to flat no. 413. It is said that they told Subur's parents that they were taking Afaq and Hussein out and would return in an hour, but they didn't."

Subur's family had rented the house about one-and-a-half years ago. But it is not clear whether his parents were settled in the city used to stay there during their visits to the city.

It is said that Afaq and Hussein came to visit them and based on this information, the police swung into action.


Related items
After Crocodile, Now Anaconda Pop Out Of Bengaluru's Water-Filled Potholes
Sajipa Munnur attack victim dies in hospital
Gang of six attacks youth with sharp weapons, stones in Vittla
Dream of Becoming a teacher faded for Poornesh, son of Sundar Malekudiya