Helicopter catches fire: Narrow escape for CM Siddharamaiah
Comments::DISQUS_COMMENTS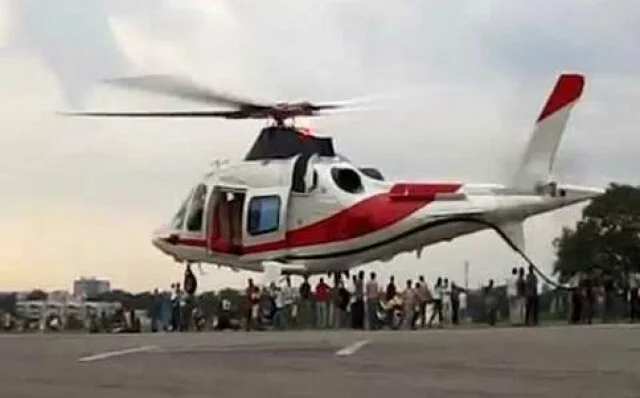 Bengaluru: Fire broke in the chopper in which Karnataka Chief Minister Siddaramaiah was about to fly.

CM was scheduled to fly from HAL airport in Bengaluru to Mysuru on Saturday January 10. He was being accompanied by Home minister KJ George, PWD minister HC Mahadevappa, Joint Secretary Ramayya, and CM's media coordinator Prabhakar.

The fire was noticed in the silencer of the chopper just before take off.  A technical glitch is said to have caused the fire. CM rested in the airport for a while and moved on his journey in a car.
Related items
Wreckage of missing Pawan Hans helicopter found in Arunachal Pradesh
Hut catches fire in Puttur
Factory catches fire in Egypt: 23 dead, many more injured
Fire breaks out at Dubai Creek