Helmets for two-wheelers mandatory across Karnataka
Comments::DISQUS_COMMENTS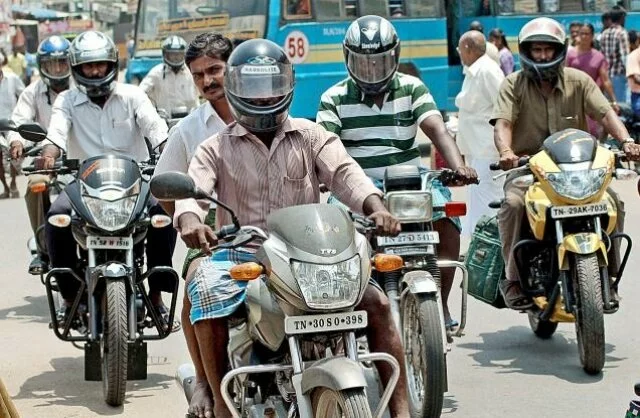 Bengaluru: Helmets are now mandatory for drivers of all two-wheelers in cities across the State, said Transport Commissioner Rame Gowda.

The step has been taken with a view to reducing fatalities in accidents and has been effective from January 1. Those found not following the rule will have to pay a fine of Rs. 1,000. The rule does not apply to pillion riders.

A recommendation has been sent by the department to the government to make helmets mandatory for pillion riders as well. A response is awaited, he said.

Prasad, who travels on a two-wheeler to supply consumer products in shops, said he carries a helmet, but does not wear it until he spots a policeman. He finds it uncomfortable, especially in summer.

Savitha K., who drives a two-wheeler to work, said she uses a helmet regardless of the rule. "With the kind of traffic this city has, only those who have nothing in their heads to protect would choose to keep the helmet away," she said.
Related items
After Crocodile, Now Anaconda Pop Out Of Bengaluru's Water-Filled Potholes
Rape on 3 year old child shocks Bengaluru
B'day boy, girlfriend killed in gruesome road accident in Bengaluru
B'day boy, girlfriend killed in gruesome road accident in Bengaluru