Congress plans Brahmin meet in 2017
Comments::DISQUS_COMMENTS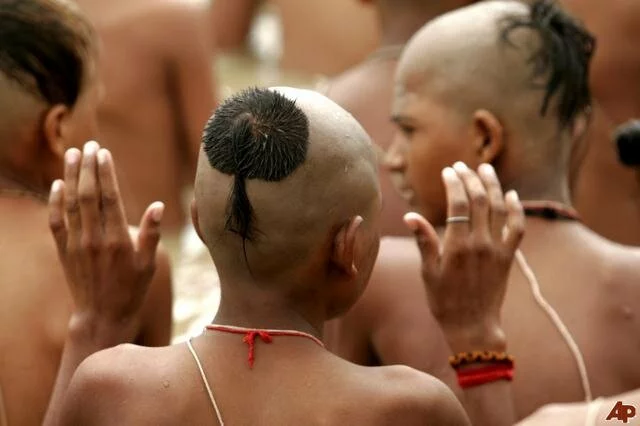 Bengaluru: In a desperate attempt to dispel its pro-Ahinda image and woo the upper caste the state congress government led by Siddaramaiah now plans to host a world Iyengar Brahmins meet in Melukote, Pandavapura taluk , Mandya district in January, 2017 to mark the 1000th birth anniversary of Sri Ramanujacharya, a revered saint of the Srivaishnava sect.

Plans are also afoot to set up a Melukote Development Authority on the lines of the Koodalasangama Development Authority for its overall development.

With elections to the state assembly  due in May, 2018,  the government has set off much speculation that it wants to widen its appeal among the people and not be seen as merely pro-Ahinda by holding the conference.

But law and parliamentary affairs minister, T B Jayachandra, who also holds the muzzarai portfolio, refuses to give the event any political colour and says it is being planned merely to celebrate the 1000th birth anniversary of the saint.

"Any government in power would have done the same. Since the Congress is in power, it wants to make this anniversary a memorable one.

Besides being a saint, Sri Ramanujacharya was a good administrator, who built around 120 lakes in and around Melukote during his 12 year stay at the shrine. Unfortunately, most of them have now disappeared.

He allowed people of all castes, communities and creed to visit the Cheluvanarayana Swamy temple  and this tradition is still being followed," he recalls.

Noting that the 1,000-year old shrine lacks even basic facilities for its devotees, who come from as  far as Tamil Nadu and Andhra Pradesh, he says  the government wants to take over six acres belonging to the temple and build a "yatri nivas" for those who visit it.  "We will request all devotees  both in India and abroad to donate towards the cause," he explains.


Related items
After Crocodile, Now Anaconda Pop Out Of Bengaluru's Water-Filled Potholes
Suspension of MPs: Congress stage protest in Sullia
Rape on 3 year old child shocks Bengaluru
25 Congress MPs suspended for 5 days from Lok Sabha