Granite laden lorry collides with tempo
Comments::DISQUS_COMMENTS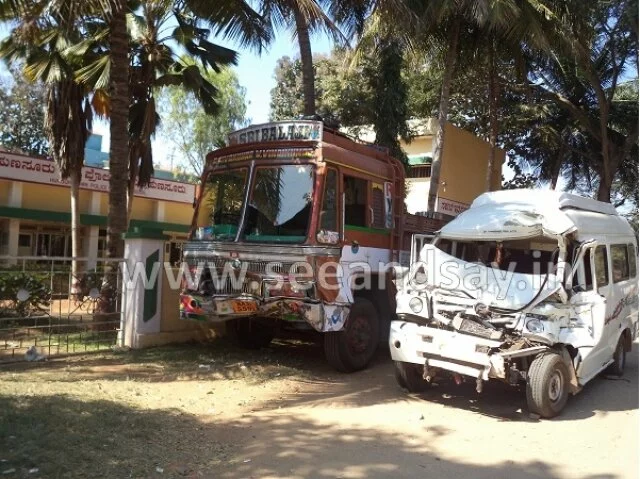 Hunsoor:  A granite laden lorry plying from Karishnagiri in Tamilnadu to Kasargod in Kerala collided with a tempo near Kalkunike circle here.

Tempo driver Harish sustained injuries in the accident and was admitted to public hospital. A case has been lodged in town police station.

Bolero-car accident:

Hunsoor: in another road mishap reported from the district, a Bolero jeep collided with a car in front of the fire brigade office in Mysuru highway.

Drivers of both the vehicles sustained injuries. A case stands registered in the town police station about the incident.  


Related items
Dry grass and tractor damaged as the vehicle touches electric wire
One person badly injured in head on collision between car and lorry