It is irrelevant to speak about dalit as a CM: Mallikarjun Kharge
Comments::DISQUS_COMMENTS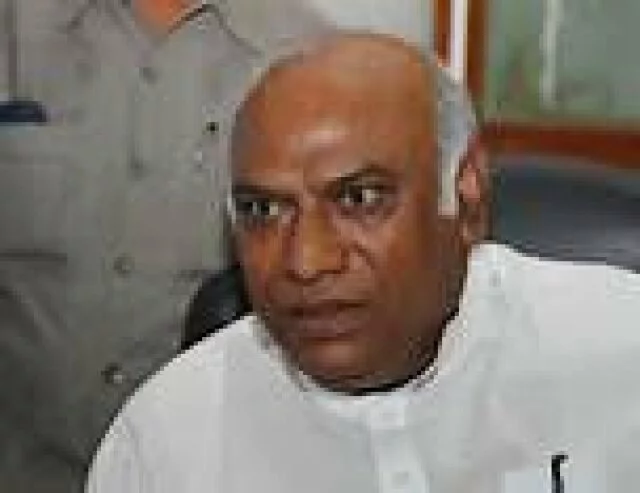 Mysuru: Congress leader in the Lok Sabha Mallikarjun Kharge on Monday said it is irrelevant of raking up the issue of making a dalit the chief minister; it is an insult to the community. The CM is still in middle of his term, how one can speak about the post, he questioned.

Talking to reporters at Suttur, he blamed the media and the BJP government to hype the topic of a dalit becoming a CM. He said those who wanted it to happen would have done something about it during the elections. "If the media people had concern on making dalit a chief minister, the media should support the suitable dalit leader to the post when the situation warrants", he suggested.

However, on Oscar Fernandes' recent statement that the Congress had plans to elevate a dalit to the top post, Kharge said he may not have access to the information Fernandes has. But this is a stable government and the chief minister and his cabinet are doing a good job. So no one should try to destabilise it, he said. "Although the Congress high command will take a decision on making a dalit the chief minister at an appropriate time" he added.

Referring to Delhi assembly elections, he said in the last elections Congress was in third place and at present it is in a good position. "Our surveys indicate that Congress is going to gain a lot from the last elections and soon the Congress will be revived all over India" he concluded.
Related items
Congress MLA faces expulsion for criticising Karnataka Chief Minister
Vasundhara bans CMO staff from wearing jeans, T-shirts at work
No confidence in Siddaramaiah government:major industries in Karnataka pack bags
U.T.Khader visits Kotepur Kodi in Ullal