Peenya police arrested Basavaraj who brutally murdering his wife and mother-in-law.
Comments::DISQUS_COMMENTS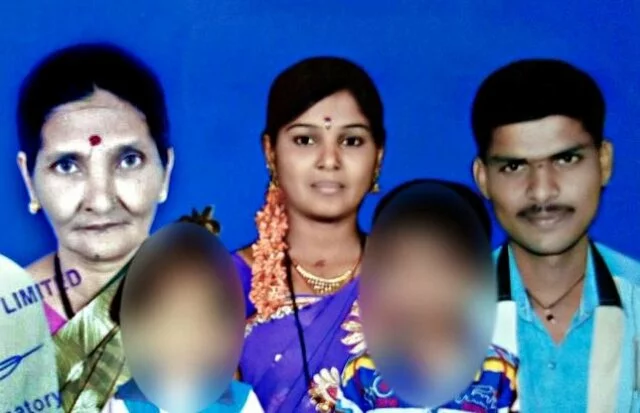 Peenya police have arrested driver Basavaraj who was on the run after brutally murdering his wife and mother-in-law.

Basavaraj murdered the women by crushing their head with a grinding stone while they were sleeping in the house in Peenya on Tuesday night.

The accused, a native of Chitradurga, had fled to his native after killing his 23-year-old wife Chitrakala and mother-in-law, Omkaramma, following discord on late Tuesday night.

According to the police, a team of officials went to Chitradurga and nabbed the accused from his house. He was brought to the city on Thursday morning.

The deceased Chandrakala had left Basavaraj two years ago and was settled in Shivpura in Peenya along with her mother and two children. On Tuesday night, the couple got involved in a verbal spat when Basavaraj asked his wife to come back to Chitradurga. When Omkaramma, the accused's mother-in-law tried to intervene, an enraged Basavaraj took a grinding stone and bludgeoned his wife and mother-in-law while they were sleeping and fled the scene.
Related items
Finance owner arrested on murder charges
Murder accused arrested: Pistol, bullets seized
Murder case filed against CM Siddharamaiah
Son of Vamanjur Rohi and another arrested for plotting to murder businessman