Janardhan Reddy likely to be released from jail today
Comments::DISQUS_COMMENTS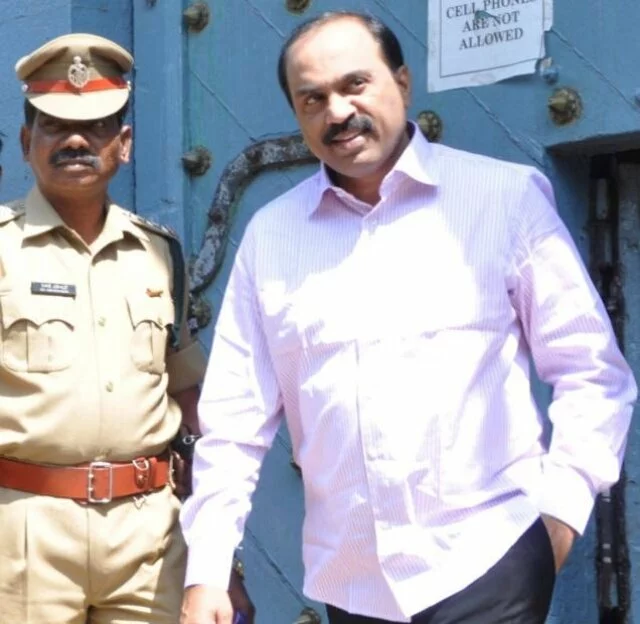 Bengaluru: After spending long three and a half year in Parappana Agrahara prison mining baron Janardhana Reddy could likely be released from jail today January 23 on conditional bail.

Hundreds of his supporters performed milk 'abhisheka' on his posters and banners put up near the Parappana Agrahara prison premises. Despite the city police enforcing Section 144 in the half kilo metre radius surrounding the prison, the supporters smashed coconuts on the road on Thursday, while eagerly waiting for their leader's release.

"As the local CBI court sureties were still not furnished for a pending case, the release orders have not yet reached the prison and the release of Reddy is likely to happen only on Friday noon," said Alok Kumar, Additional Commissioner of Police (L&O).

After the Supreme Court granted bail to Janardhan Reddy on Tuesday, the city police enforced Section 144 around prison premises in order to prevent any untoward incidents, as it happened in March 2012 when Reddy was brought to city civil court from Chanchalguda jail in Hyderabad. The city was hit by violence between media personnel of TV channels, advocates and the police. "Since Mr Reddy's release did not happen on Thursday, Section 144 has been extended to Friday midnight. Within half kilo metre radius, if more than four persons have assembled stern action will be taken," said Alok Kumar. Depending on the strength of supporters who come here on Friday, we will deploy extra police personnel from Karnataka State Reserve Police (KSRP), he added.

All the formalities for release will be completed by Friday noon and he will walk out of the prison by 3:00 pm," he added.


Related items
'Super Marmaye' opened with packed houses across the district
`Baahubali' released worldwide: Some of the facts that you want to know about the movie
Rape accused get conditional bail
'Oriyan Toonda Oriyagapuji'; in theaters on May 15