Rs 3 crore fined againest Garbage contractor
Comments::DISQUS_COMMENTS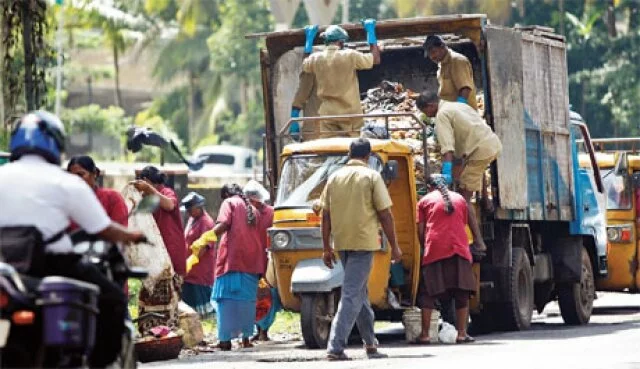 The BBMP imposed and collected a cumulative fine of almost Rs 2.93 crore from one of the top garbage contractors in the city, Bharat Vikas Group India Private Limited, (BVG India). The fines were imposed for not meeting the garbage collection quality standards in 11 wards of the Yelahanka zone over a two-year period between December 2012 and September 2014. The BBMP had also cancelled BVG India's contract. But the company obtained a stay from Karnataka high court against the cancellation.

BVG India manager of operations Srinivasa KM said, "They intentionally imposed penalties on us. The reason given was improper garbage collection from each household and clearance of garbage from the vicinity. We got a stay order from court against cancellation of the contract for four wards. But we have not received our dues from BBMP on time, which in turn delays payments to pourakarmikas and also the clearance of garbage."

The company has repeatedly questioned BBMP over the justification for imposing the fines.

When Bangalore Mirror brought this up with the BBMP commissioner M Lakshminarayana, he justified it saying that if the company felt they had been wronged, they could get a certification from the public from the 11 wards where their work has been reported to be unsatisfactory. He said there were several complaints from people in these wards about BVG India not collecting garbage properly. The fact about the penalties emerged through replies to RTI application by activist ARS Kumar. He had sought information on penalties imposed by BBMP in Byatarayanapura division on garbage contractors for contract violations.

BVG India's Srinivasa said they had asked for increased and timely payment of dues as they have to deal with a larger population now than before.