Governor's Hindi speech left legislators confused
Comments::DISQUS_COMMENTS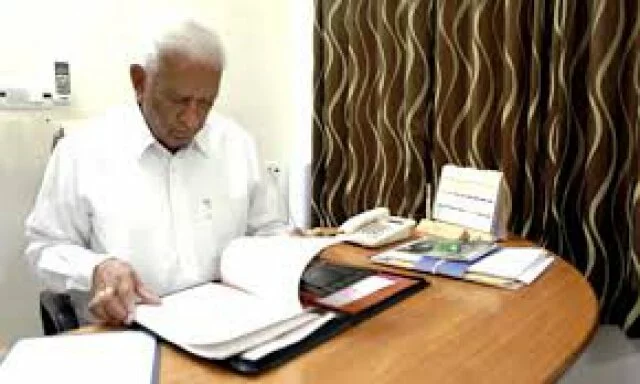 Bengaluru: Governor Vajubhai Vala's address in Hindi to the joint session of the legislature left a lot of legislators with blank faces. 

This is the first time that a governor has addressed the joint session in Hindi. Previous governors had read out their government-prepared speech mostly in English and rarely in Kannada.

While a majority of the legislators were unable to grasp the Hindi speech, some kept pace with the Governor's address by reading the Kannada and English translations handed out to them. All members also got the Hindi version of the speech.

Dressed in blue half coat, a signature style of Prime Minister Narendra Modi, Vala began his address by saying in Kannada - "Ellarigu namaskara, hosa varshada shubhashaya". But, he immediately switched to Hindi. But Vala faced problems in pronouncing a few numbers in Hindi and pronounced them in English. The Governor's speech had a heavy Gujarati accent.

Transport Minister Ramalinga Reddy said that the Governor's speech in Hindi did cause a few problems to a lot of the legislators who could not understand the language.

The side effect

Governor Vajubhai Vala surprised the legislature by breaking a convention. The usual practice is that the Governor enters the Assembly Hall from the left side by greeting the ruling party members. After addressing the session, he leaves the Hall from the right side by greeting the members of the Opposition. But Vala walked in and out from the side where the Opposition members were seated.
Related items
Karnataka government ad deletes Jammu and Kashmir from India map
Yadyurappa & Kumarswami in trouble: Lokayukta files FIR
Rain, Thundershowers Likely in Karnataka
Karnataka government to move Supreme Court in Jayalalithaa case