Siddalingaiah put on the spot during interactive session
Comments::DISQUS_COMMENTS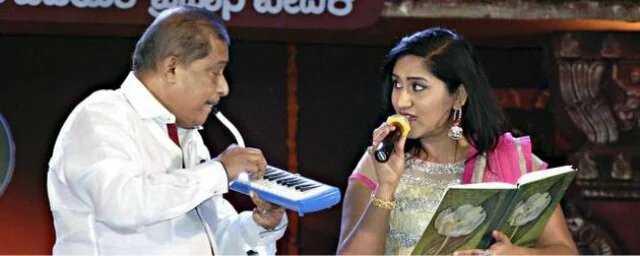 Poet Siddalingaiah, president of the 81st Kannada Sahitya Sammelana, was put on the spot during an interactive session on Tuesday, the last day of the event.

Banu Mushtaq, Hassan-based writer, asked why Dr. Siddalingiah was silent when persons belonging to the Koraga community were ill-treated at Alvas Nudisiri, which he presided over last year, though he had earlier fought against practices that denied the community their dignity.

She took serious exception to Dr. Siddalingaiah participating in a programme to release a book on theManu Smriti . Further, she said that many people like her would want Dr. Siddalingaiah as an activist and poet, not a politician who compromised his ideology to enjoy power. Her comments evoked applause by the audience.

In response, Dr. Siddalingaiah said he always tried to bring in change.

"As part of the government I fought for a law to stop the ill-treatment of the Koraga community and succeeded. When changes can be brought in by being part of the system, what's wrong in that? Yes, I don't accept what the Manu Smriti professes. But there are some good points in that work. Somebody listed the good points and wrote a book. I took part in the release of that book," he said.

B.N. Mallesh, a journalist from Davangere, wanted to know if Dr. Siddalingaiah's fiery poetry had mellowed after getting into politics.

The poet maintained that he had changed his method of expressing anger, though his ideology had not altered.

When Doddegowda, a publisher, asked what made him accept the honour of presiding over the sammelan, which was rejected by another Dalit writer Devanuru Mahadeva, he just said that he accepted because he was approached by the Kannada Sahitya Parishat.

Cultural programmes

The three-day sammelan was packed with cultural programmes that enthralled the audience. On all three days, hundreds of people, including residents of Shravanabelgola and nearby villages, apart from delegates, enjoyed the performances through the night. Flautist Praveen Godkindi, music director Hamsalekha and his team performed on Tuesday night. The programme continued till 3.30 a.m. on Wednesday.