Unbelievably true: Devadasi daughter achieves doctorate!!
Comments::DISQUS_COMMENTS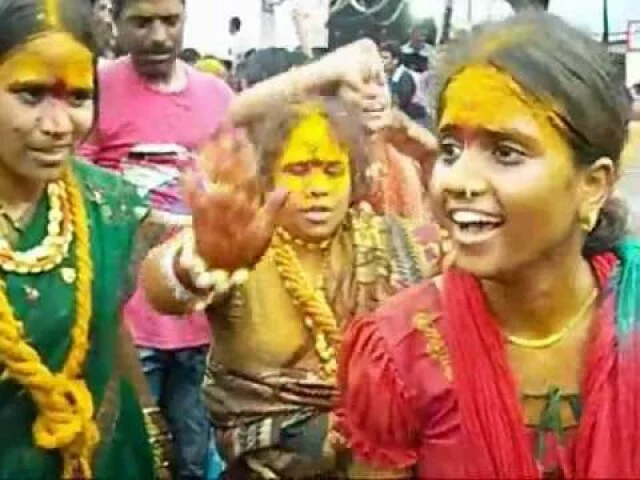 Belgavi: In what can only be termed as fantastic achievement, Suvarna Shanta Madar, a 36 year old devadasi daughter from Kokatnur village in Athani taluk has achieved doctorate degree fighting all odds came in her way.

After completing her B.Com from Karnataka University Dharwad with fifth rank in 2002, Suvarna completed her MA. She did not stop there and went to to pursue her PhD on the devadasi system, from which she suffered.

Karnataka State Women's University, Vijayapur awarded her a doctorate degree last year for completing her PhD on the subject 'An Economic Study of Rehabilitation Programme of Devadasis in Athani Taluk'. She did research on five government schemes for the eradication of devadasi system and the welfare of devadasis including the schemes for providing housing, pension, rehabilitation and make them self reliant. Professor S S Peerzade in Economics department in women's university guided her to pursue PhD.

"Pursuing education was not a smooth task for me. I used to sell coconut, turmeric, oil, flowers and other things sitting in-front of goddess Renuka Yallamma temple in the village till the school time and after returning from school. It was the business providing us bread and butter. There are a lot of hilarious experiences I have experienced in my childhood and adolescence being a daughter of devadasi. Poverty was our biggest enemy. As I had experienced the worries of devadasi system and being a daughter of devadasi I chose this subject", said Suvarna speaking to a newspaper.

Shanta Madar, mother of Suvarna is very happy with daughter's achievement, she said, she wanted to see her daughter doing a permanent government job. Suvarna said "I have not married so far to achieve something. My first priority is getting a permanent job which is my mother's dream too", she said.

 



Related items
Doctorate for hair stylist Shivarama K. Bhandary
Doctorate for Vijayakumar's research essay by Kuvempu University
Doctorate conferred to Jayalakshmi
Four news channel staffers booked under POCSO act