Mysuru farmers get ready to reap benefits of 'superfood'
Comments::DISQUS_COMMENTS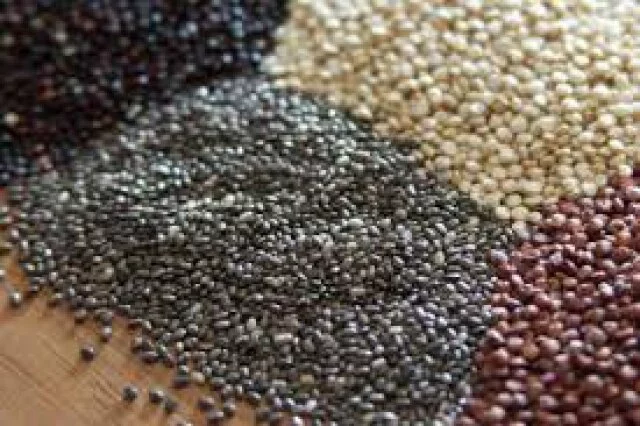 Mysuru:Madappa, a farmer in H.D. Kote taluk's Bidarahalli village, had been growing cotton and ragi in his fields for years.

About three months ago, he experimented with Chia, a crop reckoned to be a rich source of Omega-3 fatty acid, proteins and dietary fibre.

Madappa is already being offered around Rs. 18,000 to Rs. 20,000 per quintal for the crop grown on one acre of plot.

The amount is about three times what he would earn from ragi and cotton.

With new-age health and wellness concepts weaning the diet-conscious away from staples like rice and wheat to high protein and gluten-less food, farmers in the Mysuru region are embracing 'superfood' crops like Chia and Quinoa.

Staple crop

Chia seed, a staple crop of Mexico, is considered good for general health as it possesses properties that protect the heart and regulates one's appetite.

Quinoa, a pseudo cereal, also originally from South American countries like Peru and Bolivia, possesses very low glycemic index, which is recommended for management of Type 2 diabetes, says Ram Rajasekharan, Director of the Central Food Technological Research Institute (CFTRI).

The institute has introduced the crops for cultivation for the first time. Farmers' leader Kurubur Shanthakumar said about 60 farmers in Mysuru district has grown Chia and Quinoa in more than 100 acres of land.

"Chia crop, which is ready for harvest, yields about five quintals for every acre. At Rs. 20,000 per quintal, a farmer can earn about Rs. 1 lakh against an input cost of just Rs. 10,000," he said.

"The farmers have already been approached by exporters from Mumbai, who are ready to buy the crop. As they have asked for a nutrition report, we are preparing the same with the assistance of CFTRI," Mr. Shanthakumar said.

The crops, which can be grown in minimal water, will be ready for harvesting in three to four months. Also, no major pests or diseases have been reported so far. "Now, a lot of farmers are seeking seeds for these crops", he added. Prof. Rajashekharan said the imported varieties of Chia and Quinoa are available at select stores in India for a high price.

Soon, the home-grown varieties of these 'superfoods' will be available in India.

While Chia is used in breakfast cereals, energy bars and breads, Quinoa is considered healthier than white rice and brown rice and contains twice as much fiber as most grains, and is rich in iron, magnesium and manganese.
Related items
Yaduveer crowned as Maharaja of Mysuru
Rahul to visit farmers in Vidarbha tomorrow
Government announces special package of Rs. 350 crore for rain-hit areas
Stopping farmer suicides biggest challenge for Maharashtra govt: Fadnavis